24V 6.5kw 11t Starter Motor for Hino (EK100 EF750)
Model NO.: 2661X

HS Code: 8511409900

Model NO.: 2661X

HS Code: 8511409900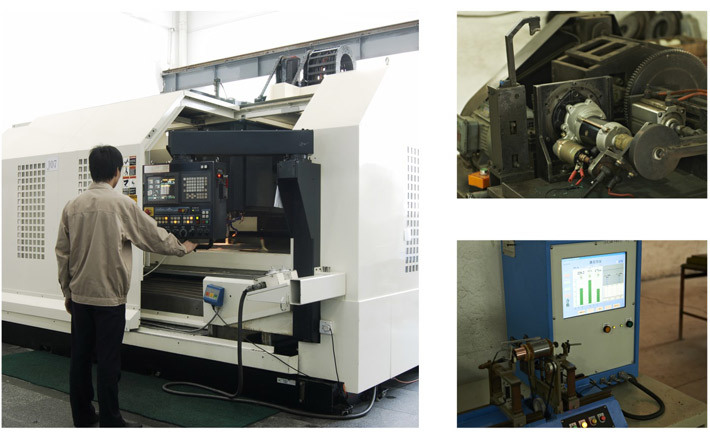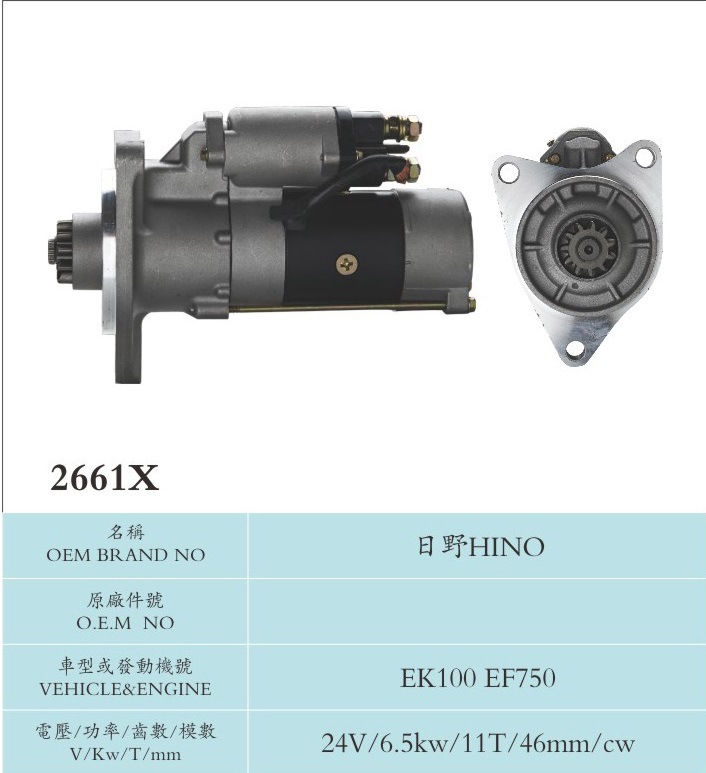 | | | | | |
| --- | --- | --- | --- | --- |
| Â MODEL | Â OEMÂ BRANDÂ NO | O.E.MÂ NO | VEHICLE&ENGINE | Â Â Â Â Â V/KW/T/mm |
| 2553 | Â Â Â HINO | 28100-1870 | Â Â Â Â Â EH700 | 24V/4.5kw/11T/40mm/cw |
| 13510 | Â Â Â HINO | 42800-4620 | Â Â Â Â HINO300 | 12V/3kw/11T/40mm/cw |
| 25510 | Â Â Â HINO | 0355-502-0016 | Â Â Â Â Â J08C | 24V/4.5kw/11T/40mm/cw |
| 2561 | Â Â Â HINO | 0350-552-0512 | Â Â Â Â Â H07C | 24V/5.5kw/11T/40mm/cw |
| 2562 | Â Â Â HINO | 0365-502-0025 | Â Â Â Â Â J08E | 24V/5.0kw/11T/40mm/cw |
| 2661 | Â Â Â HINO | 0350-602-0114 | Â Â Â EM100Â EF750 | 24V/6.0kw/11T/46mm/cw |
| 2661X | Â Â Â HINO | Â  | Â Â EK100Â EF750 | 24V/6.5kw/11T/46mm/cw |
| 2662 | Â Â Â HINO | 0350-602-0110Â Â 28100-1020 | Â Â Â Â Â EK100 | 24V/6kw/11T/46mm/cw |
| 2666 |    HINO | 0365-602-0026 28100-2951C |   original versionP11C | 24V/6.0kw/11T/46mm/cw |
| 2666X |    HINO | 0365-602-0026 28100-2951C |   P11C(Improved model) | 24V/6.0kw/11T/46mm/cw |
| 2666W  |    HINO | 0365-602-0026 28100-2951C |   P11C(Off switch) | 24V/6.0kw/11T/46mm/cw |
| 2667 | Â Â Â HINO | 0365-602-0014Â 28100-2863A | Â Â Â 3KC1Â H1N0700Â E13C | 24V/6.0kw/11T/46mm/cw |
| 2668 | Â Â Â HINO | 0365-602-0215Â 28100-E0470 | Â Â Â Â Â P11CÂ QJ0455 | 24V/6.0kw/11T/46mm/cw |
| 2861 | Â Â Â HINO | 0365-802-0234Â 28100-2000 | Â Â Â Â Â Â Â EF750 | 24V/8kw/11T/46mm/cw |
| 2862 | Â Â Â HINO | 0350-802-0224Â 28100-1790Â  | Â Â Â Â Â Â Â EK100 | 24V/8kw/11T/46mm/cw |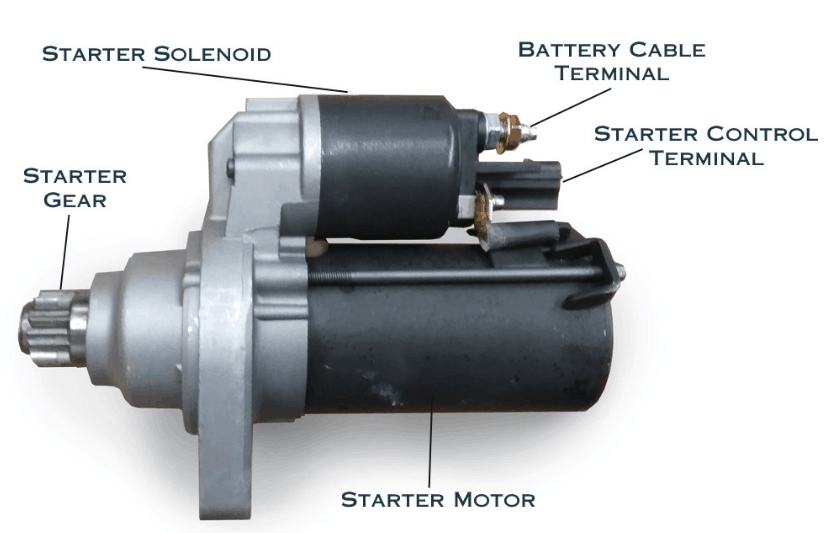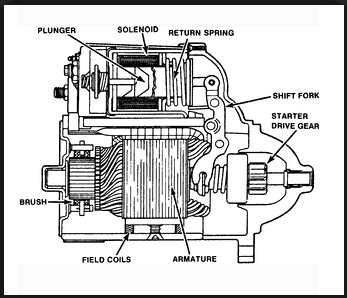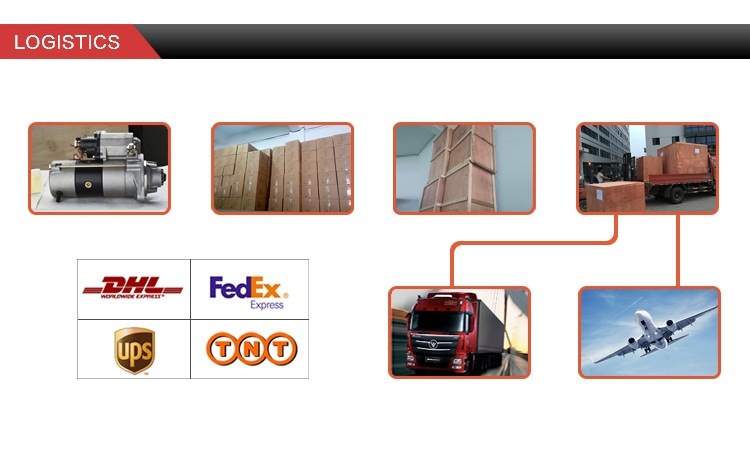 RUNYING specialized in producing all kind of auto parts.Through persistent research and development,we have grown into a leading manufacturer of this line.We produce several series products for you choose,if you are interesting in any of our product Please feel free to contact us or E-mail us we are happy to give you more details.

Packaging & Shipping
 1.Packaging:
 Export Carton,or as your request.
2.Shipping Methods:
By air or by sea(FOB port:Shanghai/Ningbo),by express (DHL,UPS,TNT,FEDEX).
 
Company

Our Advantage
1. Your inquiry related to our product & price will be replied within 24 hours.
2. Well-trained & experienced staff are to answer all your inquiries.
3. Customized solution & perfect after-sale service.
4. Our advantage:
    A.Competitive price                          B.Good quality
    C.Timely delivery                               D.New model launch weekly
    E.Own quality control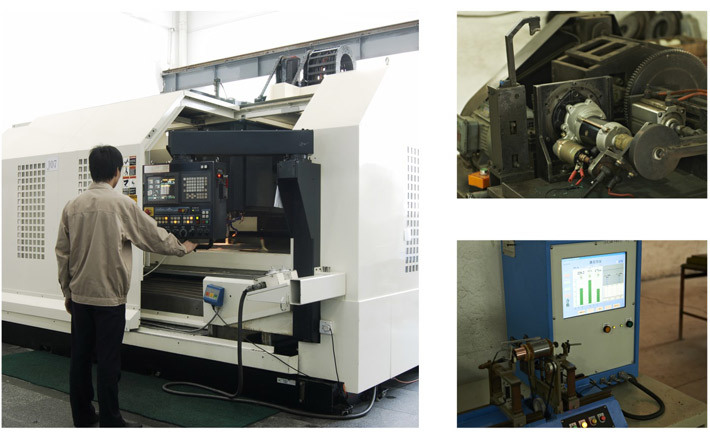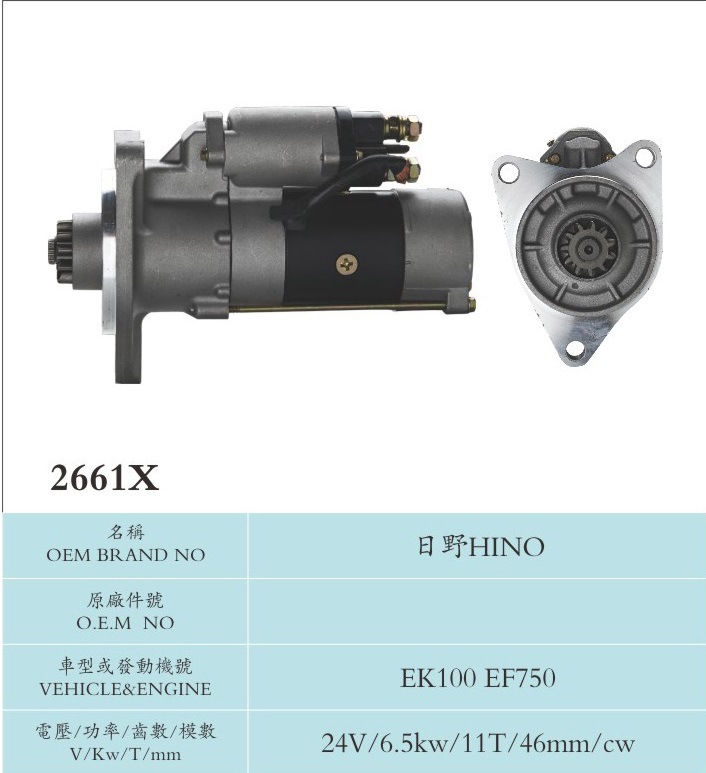 | | | | | |
| --- | --- | --- | --- | --- |
| Â MODEL | Â OEMÂ BRANDÂ NO | O.E.MÂ NO | VEHICLE&ENGINE | Â Â Â Â Â V/KW/T/mm |
| 2553 | Â Â Â HINO | 28100-1870 | Â Â Â Â Â EH700 | 24V/4.5kw/11T/40mm/cw |
| 13510 | Â Â Â HINO | 42800-4620 | Â Â Â Â HINO300 | 12V/3kw/11T/40mm/cw |
| 25510 | Â Â Â HINO | 0355-502-0016 | Â Â Â Â Â J08C | 24V/4.5kw/11T/40mm/cw |
| 2561 | Â Â Â HINO | 0350-552-0512 | Â Â Â Â Â H07C | 24V/5.5kw/11T/40mm/cw |
| 2562 | Â Â Â HINO | 0365-502-0025 | Â Â Â Â Â J08E | 24V/5.0kw/11T/40mm/cw |
| 2661 | Â Â Â HINO | 0350-602-0114 | Â Â Â EM100Â EF750 | 24V/6.0kw/11T/46mm/cw |
| 2661X | Â Â Â HINO | Â  | Â Â EK100Â EF750 | 24V/6.5kw/11T/46mm/cw |
| 2662 | Â Â Â HINO | 0350-602-0110Â Â 28100-1020 | Â Â Â Â Â EK100 | 24V/6kw/11T/46mm/cw |
| 2666 |    HINO | 0365-602-0026 28100-2951C |   original versionP11C | 24V/6.0kw/11T/46mm/cw |
| 2666X |    HINO | 0365-602-0026 28100-2951C |   P11C(Improved model) | 24V/6.0kw/11T/46mm/cw |
| 2666W  |    HINO | 0365-602-0026 28100-2951C |   P11C(Off switch) | 24V/6.0kw/11T/46mm/cw |
| 2667 | Â Â Â HINO | 0365-602-0014Â 28100-2863A | Â Â Â 3KC1Â H1N0700Â E13C | 24V/6.0kw/11T/46mm/cw |
| 2668 | Â Â Â HINO | 0365-602-0215Â 28100-E0470 | Â Â Â Â Â P11CÂ QJ0455 | 24V/6.0kw/11T/46mm/cw |
| 2861 | Â Â Â HINO | 0365-802-0234Â 28100-2000 | Â Â Â Â Â Â Â EF750 | 24V/8kw/11T/46mm/cw |
| 2862 | Â Â Â HINO | 0350-802-0224Â 28100-1790Â  | Â Â Â Â Â Â Â EK100 | 24V/8kw/11T/46mm/cw |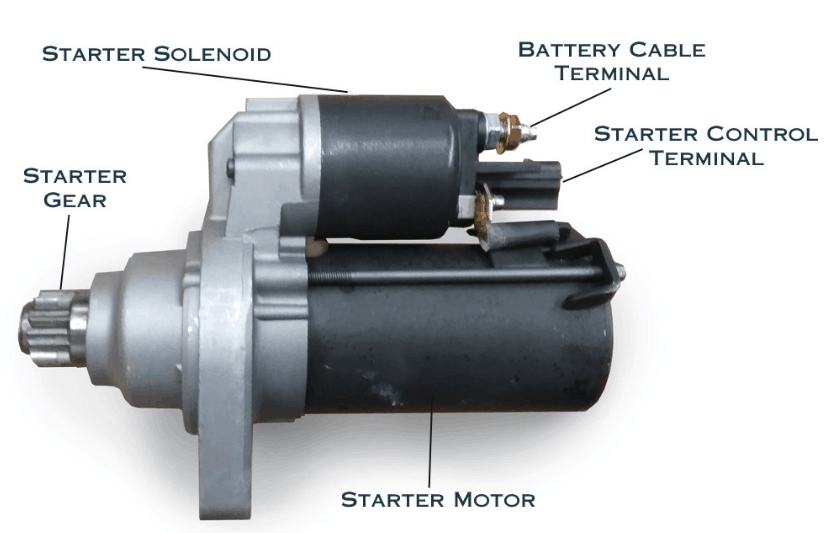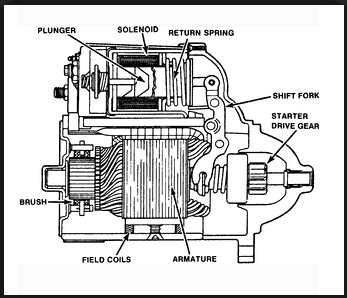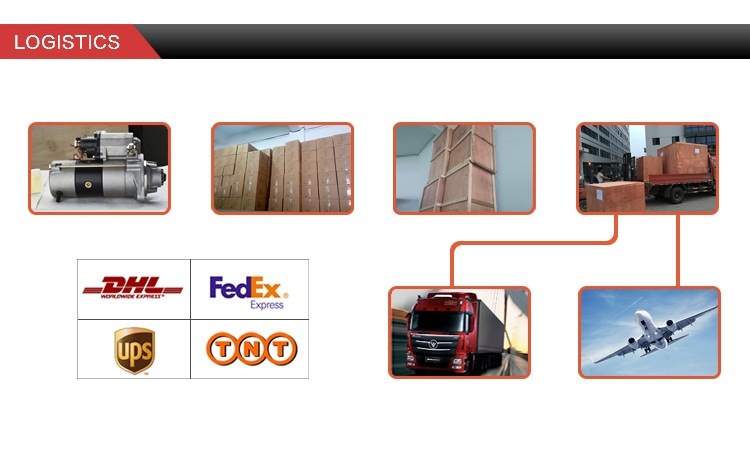 RUNYING specialized in producing all kind of auto parts.Through persistent research and development,we have grown into a leading manufacturer of this line.We produce several series products for you choose,if you are interesting in any of our product Please feel free to contact us or E-mail us we are happy to give you more details.

Packaging & Shipping
 1.Packaging:
 Export Carton,or as your request.
2.Shipping Methods:
By air or by sea(FOB port:Shanghai/Ningbo),by express (DHL,UPS,TNT,FEDEX).
 
Company

Our Advantage
1. Your inquiry related to our product & price will be replied within 24 hours.
2. Well-trained & experienced staff are to answer all your inquiries.
3. Customized solution & perfect after-sale service.
4. Our advantage:
    A.Competitive price                          B.Good quality
    C.Timely delivery                               D.New model launch weekly
    E.Own quality control

Balloon Light Tower is normally used for night lighting in municipal,highway bridges,ports,mines,construction sector construction and other fields, and also suitbable for night repair and disaster scene.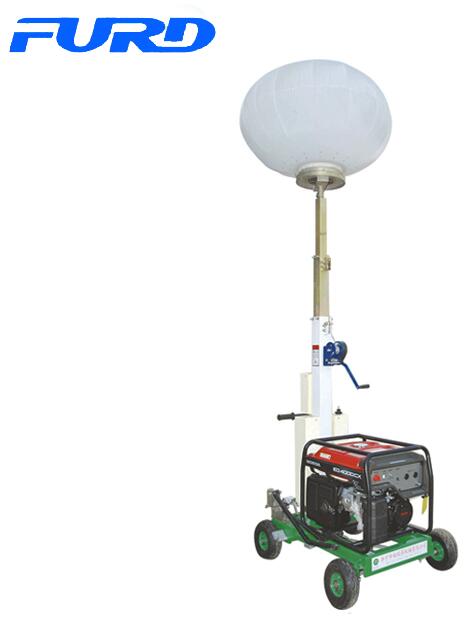 FURD balloon Light Tower:

- The balloon light include 2pcs of 1000watt anti glare ball lamp;

- Famous motor and generator, excellent performance, start easily;
- Metal halide lamp has long service life;
- Anti-fall, safe and solid;
- Hand-operated winch, lockable at any moment;
- Elevating frame is made of Stsainless steel square pipe;
- Elevating frame can rotate, east for light waving, overturn to intake,transport and store;

- Plastic treated, anti-rust, anti-corrosion and beautiful.

Balloon Light Tower

Balloon Light Tower,Led Balloon Light Tower,Portable Balloon Light Tower,Stadium Bright Balloon Light Tower

Jining Furuide Machinery Manufacturing Co., Ltd. , https://www.furdroller.com