Why does Shandong LED industry occupy the first-mover advantage but no market advantage?
The task of saving energy and reducing consumption during the economic adjustment period continues to increase. For the lighting source that is a large power consumer, the promotion of LED high-efficiency lighting products in the main lighting energy consumption field is the key content determined by the province at the energy conservation meeting held not long ago. The data shows that the demand for LED products in Shandong market can account for 8%-10% of the total national demand, which is the second largest market in the country. There is a lot of space, but there are not many local companies. Zhao Ming, deputy director of the Resource Conservation Department of the Shandong Provincial Energy Conservation Office, revealed that the vast majority of LED products currently used in Shandong are from Guangdong and other provinces. The market share of local companies can only be described as ambiguous. The main application areas in Shandong, the earliest in 2009, the Ministry of Science and Technology Ten City Wanhao Street Light Demonstration Project opened the large-scale application of LED in China. Chen Xiaodong, the general manager of Shandong Shenshi Photoelectric Co., Ltd., who was the earliest engaged in R&D and sales of LED outdoor lighting, recalled an anecdote: the launching ceremony of the demonstration project was held in Weifang, Jiangsu Province. After the ceremony, the LED lights on the street lamps were few. A number of companies that have been inspected and studied throughout the country have taken back to steal the teacher. According to reports, our province is the first to overcome technical difficulties in the field of commercial LED lighting, and the world's first road to fully adopt LED lighting, Weihai Beihai Road. That is to say, in the two major application areas of LED lighting, public transformation and commercial use, Shandong has the earliest hands. It was a pity that I got up early and rushed for a late episode. Liu Cheng, the person in charge of Shandong Yutai Optoelectronics Technology Co., Ltd., said that the current local companies are not happy with the engineering customers in these two fields. When it comes to LED, there are few places where Shandong enterprises have a reputation. Specifically, the LED lamp is mainly composed of a casing, a light source, and a power source. The customer's perception in the province is: the shell looks at Guangdong, the light source looks at Zhejiang, the power source looks at Xiamen, especially for Guangdong, there is a mystery of obscurity. However, the reporter learned that in some large-scale projects such as street lamps, airports, ports, and stores outside the province, the recognition of Shandong enterprises is still relatively high. Shenshi, Yutai, Jinghua, Kaichuang and other representative LED manufacturers in our province all mentioned that the proportion of sales outside the province is higher than that in the province. Inferior products lead to a crisis of trust. There is a first-mover advantage, but it fails to turn into a market advantage. Chen Xiaodong believes that this has something to do with weak corporate development capabilities and relatively conservative government promotion. He mentioned that Guangdong has formulated a LED product promotion plan around 2010 and subsidized the winning bidders, which promoted market awareness and the relevant market quickly opened. In the province, although LED is not a very new technology, there are not many people familiar with the terminal market. In addition, the inferior products are rampant, which brings a relatively serious crisis of trust, which further increases the difficulty of enterprise promotion. According to reports, if you do not consider technical support and product features, it is not difficult to assemble an LED light. The outside viewing is similar, but the good LED life can reach more than 100,000 hours. It can be said once and for all in ordinary families, and inferior products can be scrapped in less than three or five months. Chen Xiaodong pointed out that if the traditional incandescent lamp, the quality difference caused by poor technology is generally noticeable in the field test; LED is different, many parameters are difficult to distinguish with the naked eye. Because they are not familiar with this knowledge, the most commonly used screening methods for end users can only be the appearance of lamps that are not core competence. Zhongshan has always been the most famous and largest decorative lighting production base in China. Chen Xiaodong said that this is the source of mystery fascination. Liu Cheng pointed out that the sales situation in the out-of-province market is good, and part of the reason is that the customers they contact are more professional in the LED field and have professional consideration standards. Zhang Yundong, chairman of Shandong Kaichuang Optoelectronics Technology Co., Ltd., provided a set of data: Shandong LED local enterprises are not many, and about half of them are low-end manufacturers whose quality is not guaranteed. A 100-watt LED lamp, the price of high-quality products is six or seven hundred yuan, and the inferior products are worth 300 yuan. He also found that it is quite common to purchase low-cost inferior LED products, especially in township and rural level street lighting. The cost of urban replacement, especially the main road replacement, is relatively cautious, but the current bidding process also shows More obvious price orientation. Not only that, the trouble of inferior products being repeatedly manufactured is also blamed by people who don't understand the industry, which is a common problem of LED products. As a result, the price orientation is more serious.

Road Roller is mainly used for compacting leveling of ditch foundation, road and stadium site, and can also be used to compact the surface of asphalt surface.The operation radius is small, it can work in the small area and is suitable for trench backfill.


1T -5 T Ride On Road Roller Features:

1). Operate radius small, can work in small area, suitable for groove backfill.

2). Use famous diesel engine, water-cooled diesel, high nd quality assurance, superior performance, easy to start.

3). Adopt international famous brand SAUER hydraulic drive unit, and infinitely variable speed, walk forward and backward, reversing convenient.

4). Use electrical startup, machine vibration control use electromagnetic clutch, easier operation.

5). Install luxurious seats, convenient adjustment, and work comfortable.

6). Adopt international NSK bearing, MITSUBOSHI triangle belt, ensure the machine`s work performance.

7). Surface spray, beautiful appearance, rust resistant.




Main scope: Concrete Grinding machines, Floor Polishing Machines, Road Line Marking Machines, Truck Cranes, Road Rollers, excavators, Concrete Leveling Machines, Power Trowels and other Construction machinery .




Jining oking tec co.,ltd, established in 2010, is a professional manufacturer engaged in the research, development, production, sale and service of Concrete Grinding machines, Floor Polishing Machines, Road Line Marking Machines, Truck Cranes, Road Rollers, Excavators, Concrete Leveling Machines, Power Trowels and other Construction machinery .

We are located in Jining city,Shandong province with convenient transportation access. Dedicated to strict quality control and thoughtful customer service, our experienced staff members are always available to discuss your requirements and ensure full customer satisfaction.

In recent years, we have introduced a number of advanced production equipment, and also have an excellent production team and a complete quality assurance system to ensure that each batch of goods is delivered to customers in a timely and high quality.

We also have an excellent management team, experienced technical staffs and professional sales team to solve all problems you encountered before and after sales. In addition, we have obtained I S O 9 0 0 1:2 0 1 5 certificates. Selling well in all cities and provinces around China, our products are also exported to clients in such countries and regions as United States, Europe,Australia, Southeast Asia,Russia,the Middle East,Africa. We also welcome OEM and ODM orders. Whether selecting a current product from our catalog or seeking engineering assistance for your application, you can talk to our customer service center about your sourcing requirements.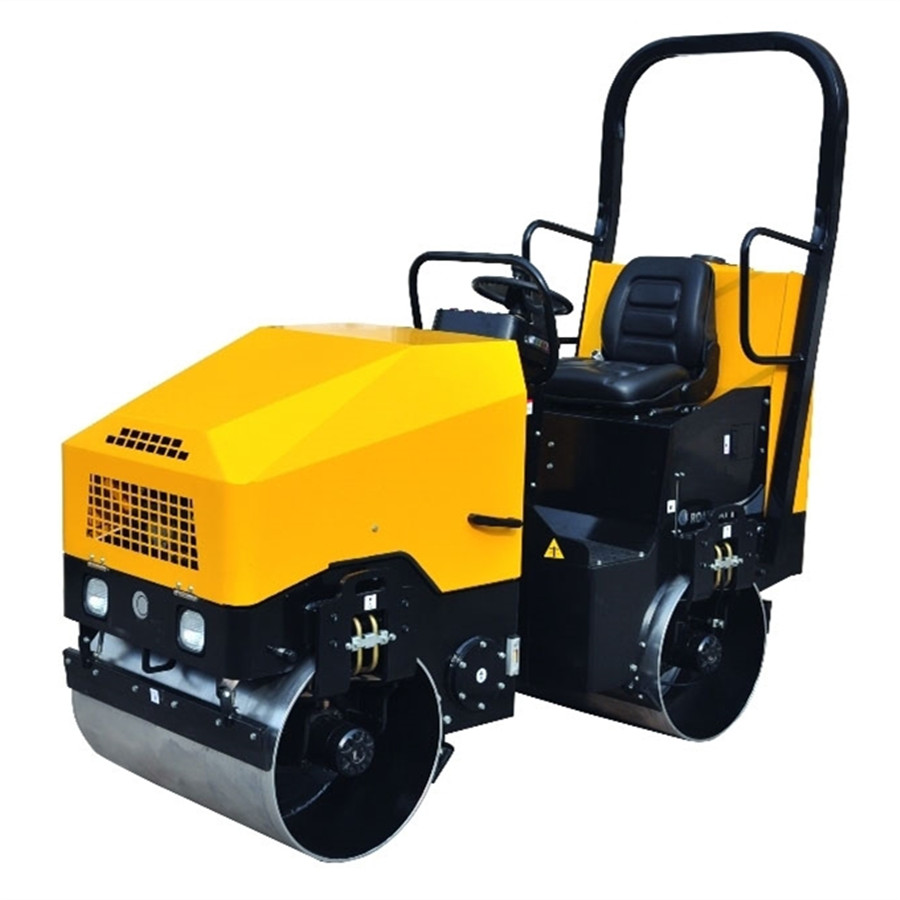 Road Roller

Road Roller,Road Roller Vibrator,Road Roller Machine,Mini Road Roller Compactor

Jining Oking Tec Co., Ltd. , https://www.diggerexcavator.com