CE Certified Leading Steel Flanges Manufacturer
Model NO.: FQ2

Manufacturing Way: Casting

Name: CE Certified Leading Steel Flanges Manufacturer

Size: Dn10 to Dn3000

Application: Water, Oil, Gas and Plumbing

Pressure: 150bls-2500bls, DIN/En/Uin:Pn6-Pn40, JIS:10k, 16k, 20k

Suface: Rust-Proof Oil, Black, Yellow, Galvanized

Head Code: Round

Packaging Details: Wooden Case or Pallet

Delivery Detail: 25days for 600tons Plate Flange Order

Model NO.: FQ2

Manufacturing Way: Casting

Name: CE Certified Leading Steel Flanges Manufacturer

Size: Dn10 to Dn3000

Application: Water, Oil, Gas and Plumbing

Pressure: 150bls-2500bls, DIN/En/Uin:Pn6-Pn40, JIS:10k, 16k, 20k

Suface: Rust-Proof Oil, Black, Yellow, Galvanized

Head Code: Round

Packaging Details: Wooden Case or Pallet

Delivery Detail: 25days for 600tons Plate Flange Order

CE Certified Leading Steel Flanges manufacturer 

Description

Carbon steel, stainless steel and alloy flanges, are manufactured as per the standards of BS, ANSI, JIS, DIN, and UNI.

Flanges are the connectors used in process piping to connect pipe to tees, elbows, valves, pumps and whatever other equipment may be necessary. 

Types: Flat Face Flanges, Slip On, Welding Neck, Blind, Threaded , etc. 

Water , Oil, Gas, Industrial Using 

Specifications 
| | |
| --- | --- |
| 1. Standard:(forged flange) | ANSI,JIS,DIN,BS4504,SABS1123,EN1092-1, UNI,AS2129,GOST-12820 |
| 2. Type: | Plate,Slip-on,Welding Neck.Thread,Socket weld,Blind |
| 3. Size: | 1/2-78 inch (DN15-DN2000) |
| 4. Material: | Carbon steel: A105,SS400,SF440 RST37.2,S235JRG2,P250GH,C22.8 |
| |  Stainless Steel: F304 F304L  F316  F316L 316Ti |
| 5. Surface Treatment | Anti-rust Oil, Transparent/Yellow/Black Anti-rust Paint,Zinc, |
| | Hot dipped Galvanized. |
| 6. Inspection: | factory in-house self check or Third Party inspection |
| 7. Packing: | No Fumigate  or Fumigate Playwood/Wood Pallet or Case |
| 8. Payment Term: | L/C at singht  or 30days OR T/T |
| 9.Delivery time: | Within  30days  for  2000tons |
| 10.Supply Capacity: |  20000tons  per  year |
1.material:carbon steel,stainless steel 

2.types:slip on,welding nect,blind,threaded 

3.standard:ANSI, DIN, EN1092-1, NF

Our Services

1) sample fee:The sample fee just the cost price , the sample fee is refundable if you place a big order later

2) freight: we usually send samples through Express such as UPS, DHL, Fedex, etc. or on your own requirement

3) sample time: 7-10 days

Service

1)Your inquiry will be replied within 6 hours.

2)Well-traind&experienced sales can reply your inquiries in English.

3)During working time,E-mail will be replied to you within 1 hours.

4)OEM&ODM projects are highly welcomed ,we have strong R&D team,can help modify drawings

5)The order will be produced exactly according to order details and proofed samples,our QC will submit inspection report before shipment.

6)Your business relationship with us will be confidential to any third party.

7)Good after-sale service.

FAQ

1: how to contact with sales ?

A:you can send inquiry of our products,it will be replied within 6 hours;

you can contact dirrectly with our sales through Alitalk or WhatsApp,Skype as you like.

2.What information should I give to you for inquiry?

If you have drawings or samples,pls feel free to send us,and tell us your special requirements  such as material ,tolerance,surface treatments  and the amount you need,ect .

 

3. how about certificate?

We will make 100% full inspection and provide the inspection reports.

 

4.Is it possible to return the money if the quality is not good?

This has never been occured right now ,as we treat the quality as our key of development.Quality and service is everything for us.

CE Certified Leading Steel Flanges manufacturer 

Description

Carbon steel, stainless steel and alloy flanges, are manufactured as per the standards of BS, ANSI, JIS, DIN, and UNI.

Flanges are the connectors used in process piping to connect pipe to tees, elbows, valves, pumps and whatever other equipment may be necessary. 

Types: Flat Face Flanges, Slip On, Welding Neck, Blind, Threaded , etc. 

Water , Oil, Gas, Industrial Using 

Specifications 
| | |
| --- | --- |
| 1. Standard:(forged flange) | ANSI,JIS,DIN,BS4504,SABS1123,EN1092-1, UNI,AS2129,GOST-12820 |
| 2. Type: | Plate,Slip-on,Welding Neck.Thread,Socket weld,Blind |
| 3. Size: | 1/2-78 inch (DN15-DN2000) |
| 4. Material: | Carbon steel: A105,SS400,SF440 RST37.2,S235JRG2,P250GH,C22.8 |
| |  Stainless Steel: F304 F304L  F316  F316L 316Ti |
| 5. Surface Treatment | Anti-rust Oil, Transparent/Yellow/Black Anti-rust Paint,Zinc, |
| | Hot dipped Galvanized. |
| 6. Inspection: | factory in-house self check or Third Party inspection |
| 7. Packing: | No Fumigate  or Fumigate Playwood/Wood Pallet or Case |
| 8. Payment Term: | L/C at singht  or 30days OR T/T |
| 9.Delivery time: | Within  30days  for  2000tons |
| 10.Supply Capacity: |  20000tons  per  year |
1.material:carbon steel,stainless steel 

2.types:slip on,welding nect,blind,threaded 

3.standard:ANSI, DIN, EN1092-1, NF

Our Services

1) sample fee:The sample fee just the cost price , the sample fee is refundable if you place a big order later

2) freight: we usually send samples through Express such as UPS, DHL, Fedex, etc. or on your own requirement

3) sample time: 7-10 days

Service

1)Your inquiry will be replied within 6 hours.

2)Well-traind&experienced sales can reply your inquiries in English.

3)During working time,E-mail will be replied to you within 1 hours.

4)OEM&ODM projects are highly welcomed ,we have strong R&D team,can help modify drawings

5)The order will be produced exactly according to order details and proofed samples,our QC will submit inspection report before shipment.

6)Your business relationship with us will be confidential to any third party.

7)Good after-sale service.

FAQ

1: how to contact with sales ?

A:you can send inquiry of our products,it will be replied within 6 hours;

you can contact dirrectly with our sales through Alitalk or WhatsApp,Skype as you like.

2.What information should I give to you for inquiry?

If you have drawings or samples,pls feel free to send us,and tell us your special requirements  such as material ,tolerance,surface treatments  and the amount you need,ect .

 

3. how about certificate?

We will make 100% full inspection and provide the inspection reports.

 

4.Is it possible to return the money if the quality is not good?

This has never been occured right now ,as we treat the quality as our key of development.Quality and service is everything for us.

We specially manufacture and export Hydraulic Shearing Machine, You may also find other Hydraulic Bending Machine, Hydraulic Uncoiler, Manual Decoiler ,Hydraulic Plate Machine etc. We also call them metal working machine.

Zhongtuo can supply metal working machine that extensively used in various applications in different industies.It is manufactured using mild steels from reliable vendors of the market in accordance with international quality standards.In addition,our company can customize metal working machine with exact specifications decided by our customers.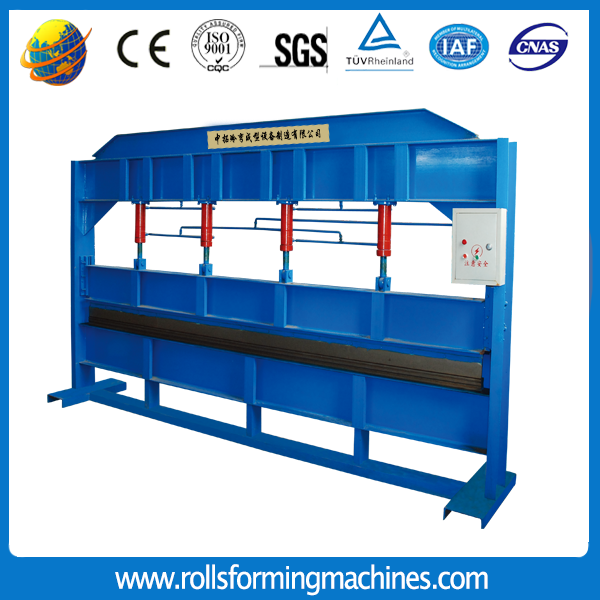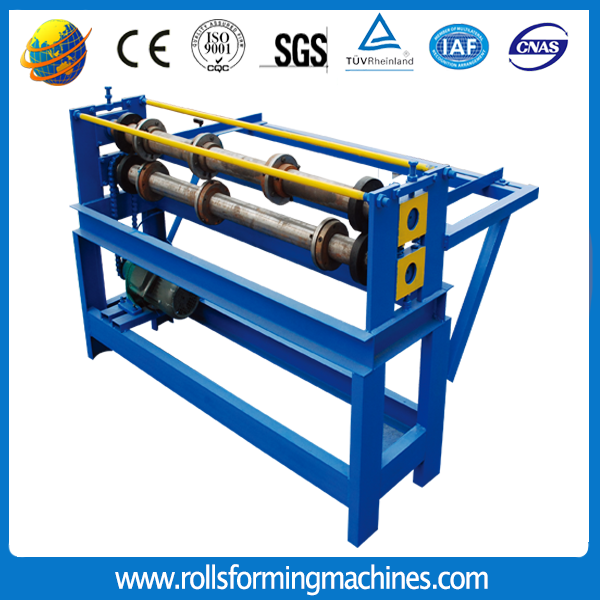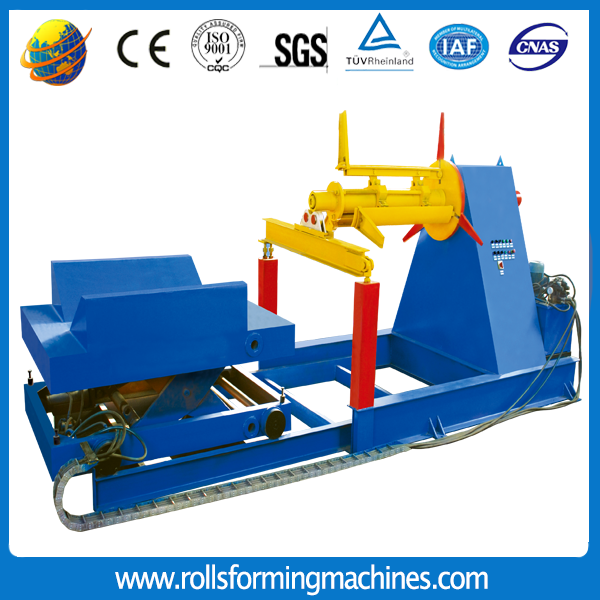 Roll Forming Machine,Hydraulic Shearing Machine,Hydraulic Bending Machine,Hydraulic Uncoiler,Manual Decoiler

Zhongtuo Roll Forming Machinery Co., ltd , http://www.rollsformingmachines.com