Railway Steel Rail Track Screw Spike
Model NO.: TR-27
Certification: ISO9001
Trademark: tedrail
Origin: China
Customized: Customized
Type: Rail
Transport Package: by Container
HS Code: 8605001000
Tedrail has screws in its program.The screws are used in plates,incline plates,concrete and wooden sleepers.We are engaged supplying a wide range of rail screws,plate screw and screw spikes.Designed with high precision and processed under advanced technologies these screws are manufactured using high graded raw materials satisfying all the quality standards.With reliability,robustness and effective performance these products can ideally be used in railway engineering.These produce are manufactured according to ASTM A-66 specification.However,we also manufacture a variety of head styles,such as square,rectangular,hex and dome heads in various dimensions from 3/4' to 1" according to UIC 864-1,DIN 5912,TB 1346,NF F50-006,AREA,BS873-4,AS1085.18.

Tedrail can also provide rail pad,spring washer,plastic dowel,rail plastic sleeve,elastic plate,rail insulator and any other rail fastening part.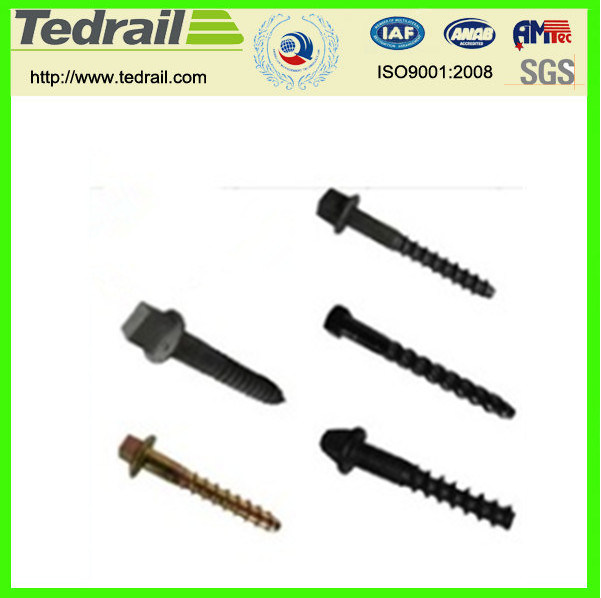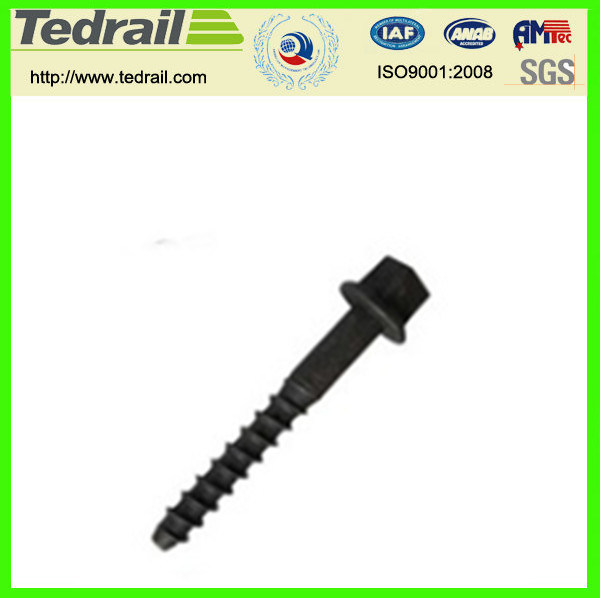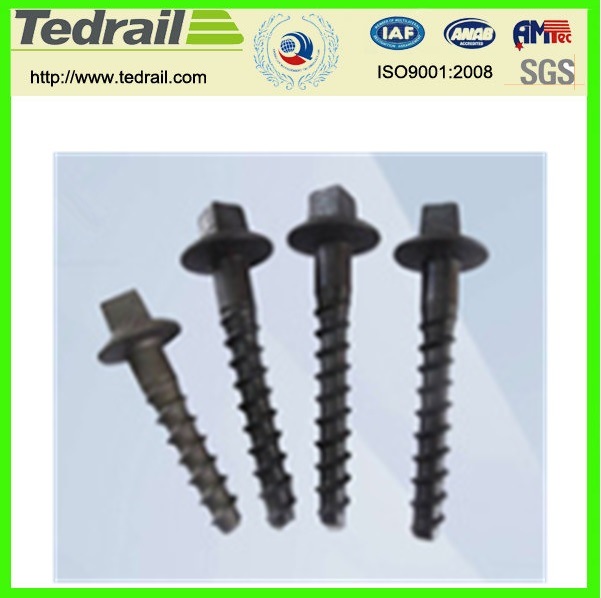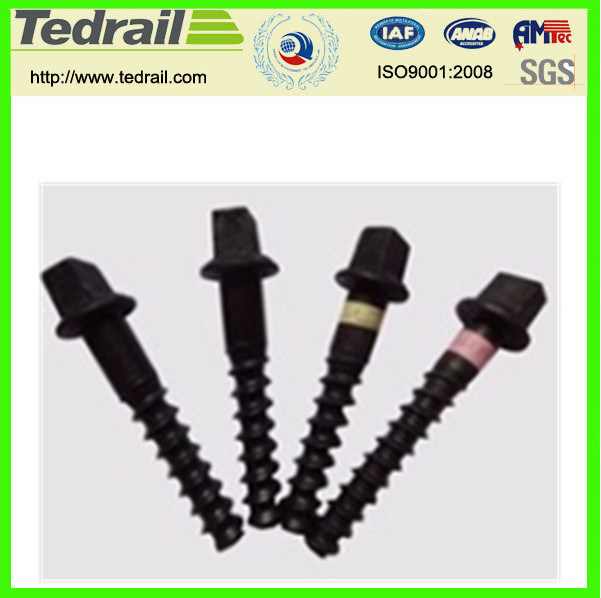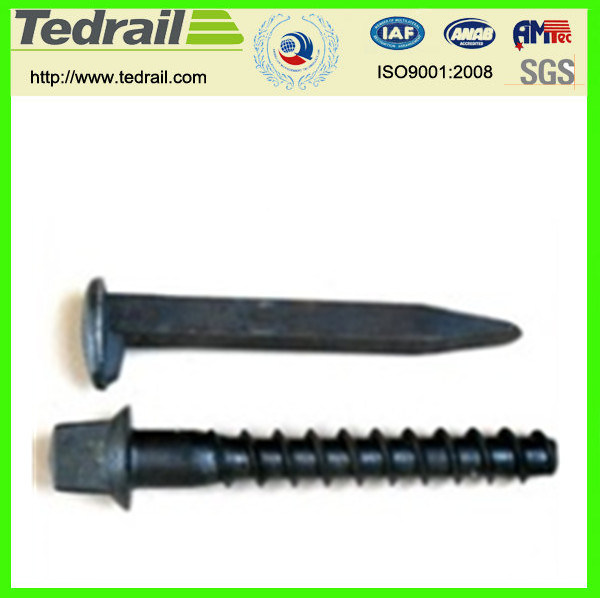 Track Spikes
| | | | |
| --- | --- | --- | --- |
| Bolt Size | Average No.Per200Lb.Keg | Kegs per mile Using 30'Rails 4 Bolt per Splice | weight per yard of rail,lbs |
| 1/2"*4" | 550 | 17.2 | 20 to 30 |
| 1/2"*4 1/2" | 565 | 20.9 | 30 to 40 |
| 9/16"*5 | 335 | 34.4 | 65 to 100 |
| 5/8"*6" | 244 | 47.3 | 75 to 130 |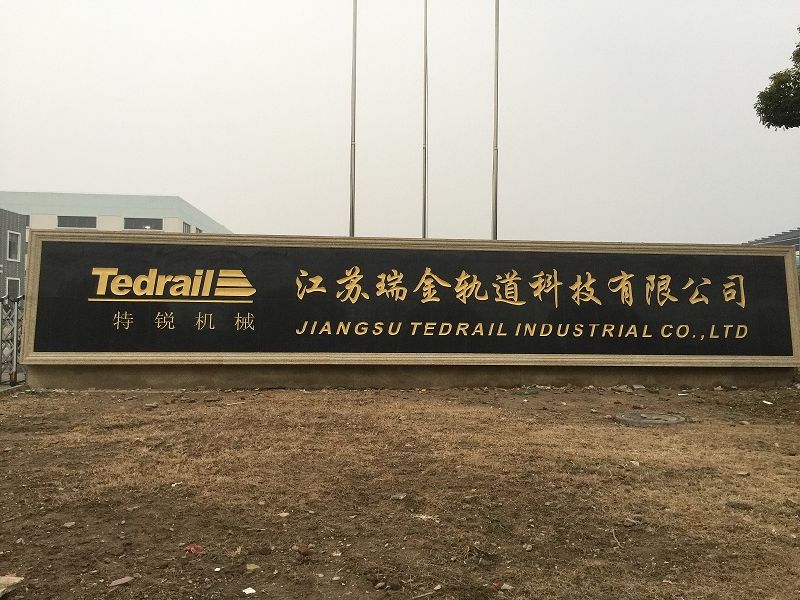 Jiangsu tedrail industrial co.,ltd is a high -tech enterprise intergrating railway passenger cars ,metro vehicles ,railway vehicle and rail fitting design and manufacturing .the company is committed to provide customers with the railway passengers transport system,railway freight system solutions ,the company has an experienced railway vehicle design team and ready to provide users with fast ,high-quality services at any time .the company products have been exported to the United States ,South Afric ,Brazil ,and other countries .covering the vehicle ,bogie and accessories ,coupler and accessories .gangway ,seat ,luggage rack ,air conditioning ,driver operation desk ,electrical cabinets ,electric connectors ,PIS system,FRP composite materials.

 

3D Printing , including 3D Plastic Printing, 3D Metal Printing, SLA 3D Printers , SLS 3D Printers, is a process whereby a 3D design is turned into a real object, and is Rapid Prototype Service. First, software is used to slice the 3D design into layers, and then the design is printed layer by layer on a 3D printer. Because each object is built up uniquely, 3D printing is great if you want to make unique and customized items, or small series of objects. In contrast, other processes, such as injection molding are much better at making thousands or millions of copies of something cheaply.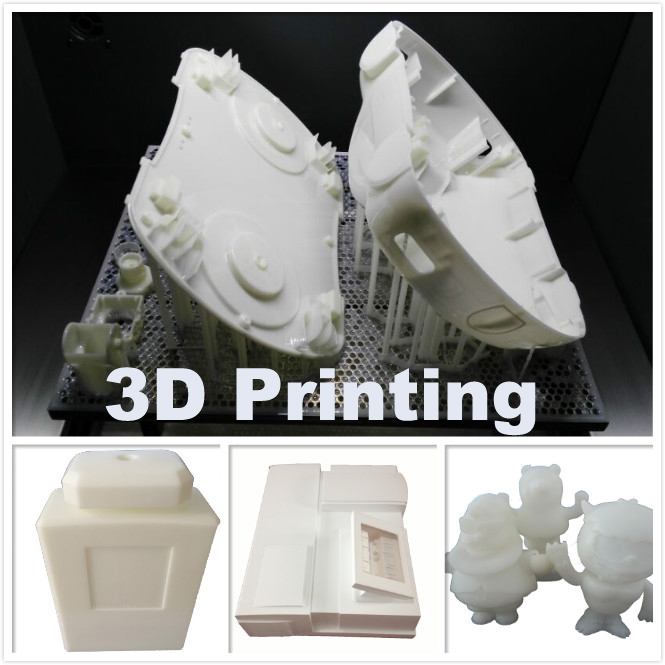 3D Printing

Rapid Prototype Service,3D Plastic Printing,3D Metal Printing,SLA 3D Printers,SLS 3D Printers

YuYao Haoyi Model Factory , http://www.china-prototyping.com