Single-End Vacuum Pump for Oil Vapor Recovery (HS-S70)
Model NO.: HS-S70

Condition: New

Weight: 15 Kg

Power: 370W

Exhaust Capacity: 53 L/Min

Vacuum Degree: -0.076 MPa

Volatage: 380V / 220V

Motor Rotation Speed: 2800 Rpm

Noise: <70dB(a)

Trademark: USN

Transport Package: 1PCS in a Carton

Specification: ISO

Origin: Wenzhou, China

Technical Data:

 

1. Power: 370W

2. Exhaust Capacity: 53 L/Min

3. Vacuum Degree: -0.076 Mpa

4. Voltage: 380V / 220V

5. Motor Rotation Speed: 2800 RPM
6. Noise: <70dB(A)

6. Weight: 15 Kg

Picture:Â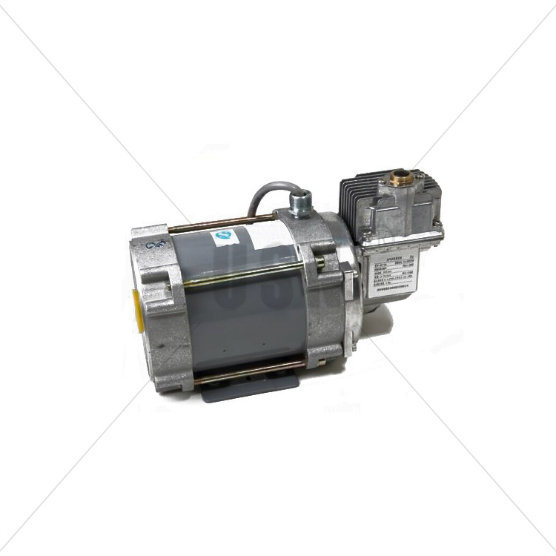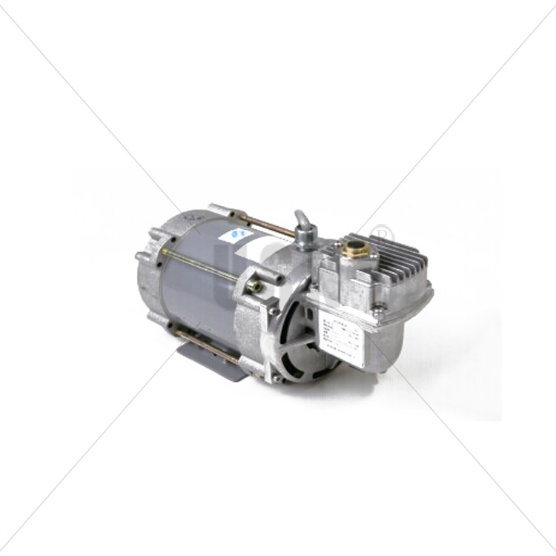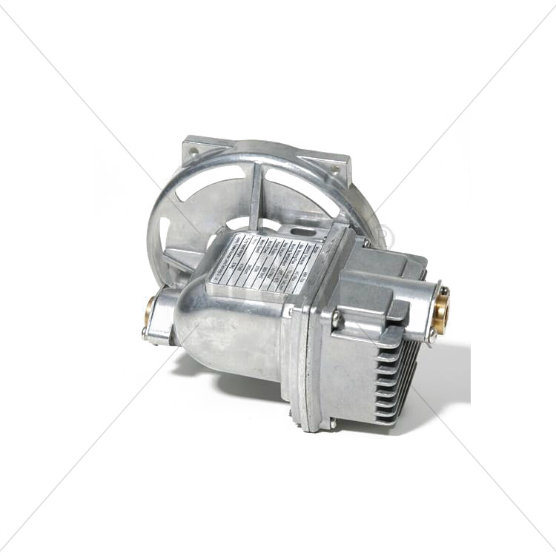 About us
Zhejiang Shengxing Petroleum Equipment Co., Ltd has been engaged in the production of petroleum equipments for 30 years since 1984. The quality of our products has reached to the highest industry standard. Each product will be inspected strictly before delivering.
If you want to discuss any of our products, please send an inquiry, and please contact us at any time if you have any questions, we will reply you as soon as possible.
Military Tent air conditioner is designed specifically for military applications where require cooling or heating, which will improve the working or living conditions, especially fit for soldier tents, tactical operations center, etc. As professional tent air conditioner manufacturer, Tentcool endeavor to supply high quality products strictly according to the military standard.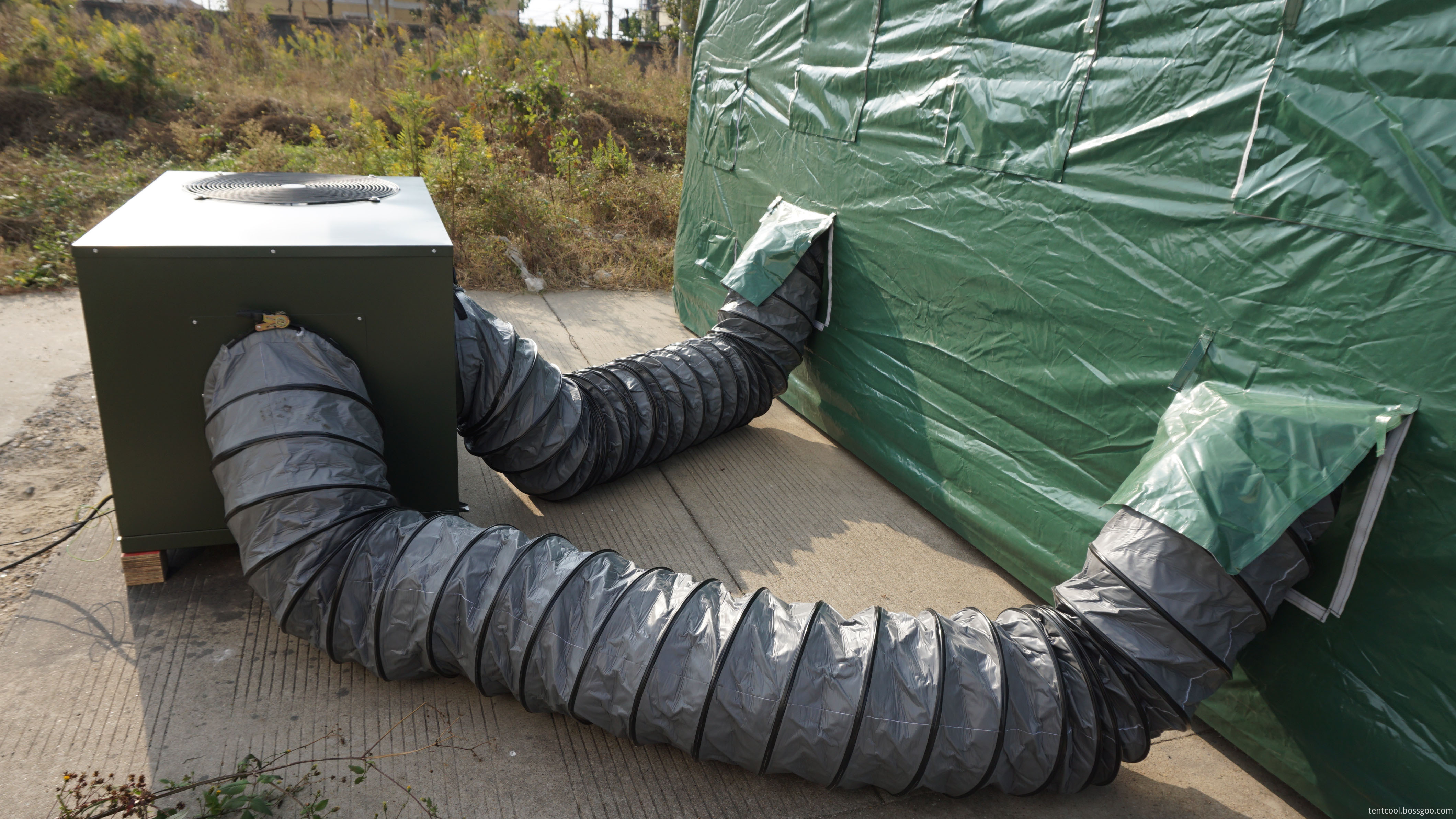 Features:
Transportable Design
Easy installation and maintenance
High quality Rotary or Scroll Compressor
Wide working temperature and application area
Eco-friendly refigerant
Optional Functions:
Custom painting
HEAT PUMP mode
Electric heating
High efficiency filter
Different supply voltages or frequency
Certification:
ISO9001
ISO14001
CE Certified.
Spare parts warranty of 24 months

After sales services and maintenance on demand.


Technical Data:



| | | | | | | | | | |
| --- | --- | --- | --- | --- | --- | --- | --- | --- | --- |
| Model No. | | TTAC-07HCWa | TTAC-07HCWa | TTAC-12HCWaS | TTAC-12HCWaS | TTAC-18HCWaS | TTAC-18HCWaS | TTAC-40HCWaS | TTAC-70HCWaS |
| Type | | Horizontal | Vertical | Horizontal | Vertical | Horizontal | Vertical | Horizontal | Horizontal |
| Cooling capacity | kW | 7.00 | 7.00 | 12.00 | 12.00 | 18.00 | 18.00 | 40.00 | 70.00 |
| Heating capacity | kW | 7.70 | 7.70 | 13.50 | 13.50 | 19.50 | 19.50 | 45.00 | 77.00 |
| Electric Heating | kW | 3.00 | 3.00 | 4.00 | 4.00 | 6.00 | 6.00 | 8.00 | 15.00 |
| Rated cooling power input | W | 2550 | 2550 | 4150 | 4150 | 7000 | 7000 | 17500 | 30200 |
| Rated heating power input | W | 2650 | 2650 | 4450 | 4450 | 8500 | 8500 | 18500 | 31400 |
| Rated cooling current input | A | 12.2A | 12.2A | 7A | 7A | 11.7A | 11.7A | 29.5A | 51.1A |
| Rated heating current input | A | 12.7A | 12.7A | 7.5A | 7.5A | 13.2A | 13.2A | 31.2A | 53.0A |
| Evaporating side airflow | m3h | 1000 | 1000 | 2000 | 2000 | 3000 | 3000 | 5500 | 5500 |
| Condensing side airflow | m3h | 3500 | 3500 | 5000 | 5000 | 10000 | 10000 | 22000 | 22000 |
| Air pressure | Pa | 200 | 200 | 200 | 200 | 200 | 200 | 200 | 200 |
| Compressor MFG | | GMCC | GMCC | PANASONIC | PANASONIC | PANASONIC | PANASONIC | PANASONIC | PANASONIC |
| Evaporating side Noise | dB(A) | ≤40 | ≤40 | ≤45 | ≤45 | ≤48 | ≤48 | ≤52 | ≤52 |
| Condensing side Noise | dB(A) | ≤55 | ≤55 | ≤60 | ≤60 | ≤65 | ≤65 | ≤70 | ≤72 |
| Net Weight | kg | 110 | 125 | 180 | 200 | 250 | 260 | 380 | 780 |
| Dimension (L x W x H)) | mm | 1150×710×820 | 740*620*1120 | 1280×930×1000 | 835*735*1275 | 1400×1080×980 | 930*850*1380 | 2100*1100*1210 | 2800*2100*1210 |
Military Tent air conditioner,Mobile Cooling and Heating, Military Shelter air conditioner, Soldier Tent air conditioner, UN Relief Tent Air Conditioner, NATO camps air conditioner, Military camps air conditioner

Taizhou Tentcool Electrical Appliance Co., Ltd. , https://www.tentcool.com