Spiral Auger Feeder Horizontal Screw Conveyor System (LS160)
Model NO.: LS160 screw conveyor system

Warranty: 1 Year

Color: Grey

Customized: Customized

Condition: New

Commodity: Ls160 Screw Conveyor

Pipe Diameter: 160mm

Pipe Thickness: 5mm

Height: 2m

Length: 3m

Dimension: 3000*160*160 mm

Capacity: 2-3 M3/H

Voltage: 220 V ~ 550 V

Phase: 1 or 3

Trademark: Yongqing Machine

Transport Package: Standard Export Plywood Case

Specification: CE SGS

Origin: Xinxiang China

HS Code: 842839900

Model NO.: LS160 screw conveyor system

Warranty: 1 Year

Color: Grey

Customized: Customized

Condition: New

Commodity: Ls160 Screw Conveyor

Pipe Diameter: 160mm

Pipe Thickness: 5mm

Height: 2m

Length: 3m

Dimension: 3000*160*160 mm

Capacity: 2-3 M3/H

Voltage: 220 V ~ 550 V

Phase: 1 or 3

Trademark: Yongqing Machine

Transport Package: Standard Export Plywood Case

Specification: CE SGS

Origin: Xinxiang China

HS Code: 842839900

Spiral Auger feeder horizontal screw conveyor system (LS160)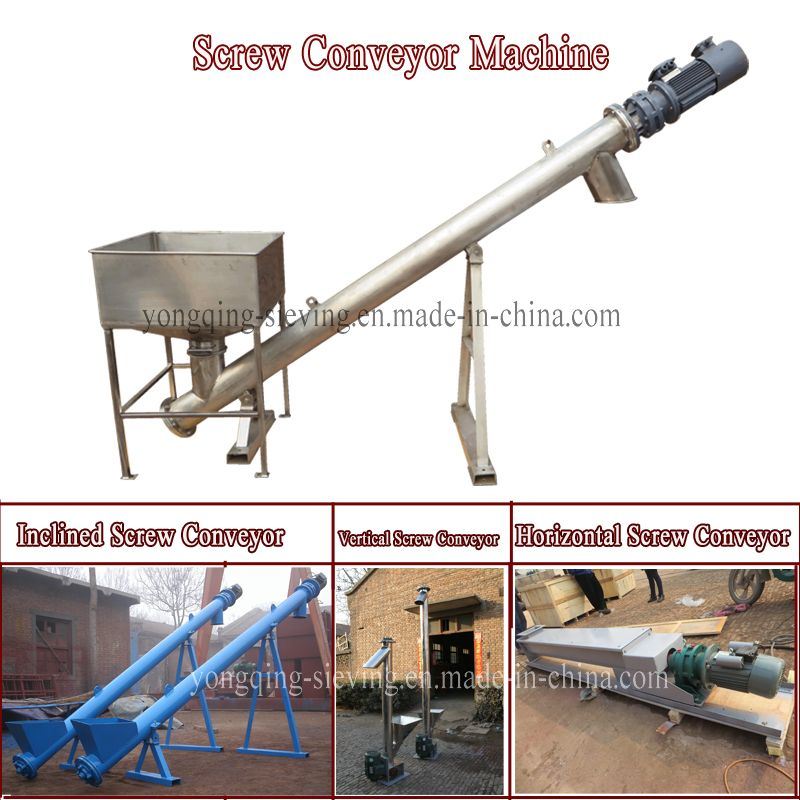 Introduction

  LS screw conveyor is the updated product of GX type screw conveyor. It is designed according to standard of JB/T679-95 screw conveyor. The machine features high reliability, long lifetime, good applicability, convenience to install and maintain. The temperature of materials can reach up to 100. the biggest dip angle can be up to 45°. The Screw Conveyor is a conveyor device, which utilizes the rotation of the helical axis in the U-groove to achieve the delivery of materials. 

  The materiel not only can be lifted, but also can be dried and cooled during the process of lifting. LS series vibrating spiral vertical conveyor machine can be designed to classify the granules as well as conveying, and deal with flammable and explosive materials according to customer's special request. 

Working principle

  Materials get into screw conveyor machine through feeding inlet. Subject to the reverse thrust of screw blade, the materials can rotate with shaft as for radial force of thrust and friction between blade and material. As a result of material itself gravity and friction between chute and materials, the materials do not rotate with spiral blade but move along the chute on the effect of axial thrust of blade radial thrust force. Materials move forward in spiral form, that is moving forward accompanied with tumbling motion in circumferential direction.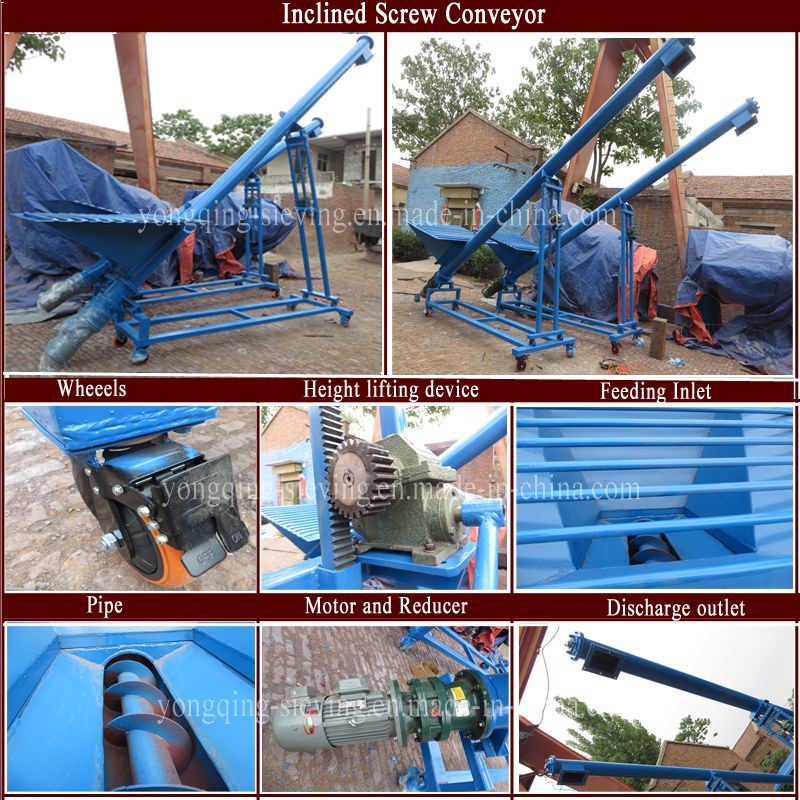 Application

  LS series screw vertical conveyor machine is applicable to convey materiel of powder, block and short fiber. It is widely used in food, chemical, rubber, plastic, medicine, metallurgy, building materiel, mining and other industries. 

Specifications Sheet

 
Model
Spiral Diameter(mm)
Pitch
(mm)
Spiral Rotational Speed(r/min)
Max Capacity
(kg)
Power
(Kw)
Max inclination
Angle(°C)
LS100
100
100
140
2.2




2.2-18.5




≤45
LS125
125
125
125
4.0
LS160
160
160
112
8
LS200
200
200
100
11
LS250
250
250
90
22
LS315
315
315
80
34
LS400
400
355
71
64
LS500
500
400
63
95
LS630
630
450
50
150
LS800
800
500
40
210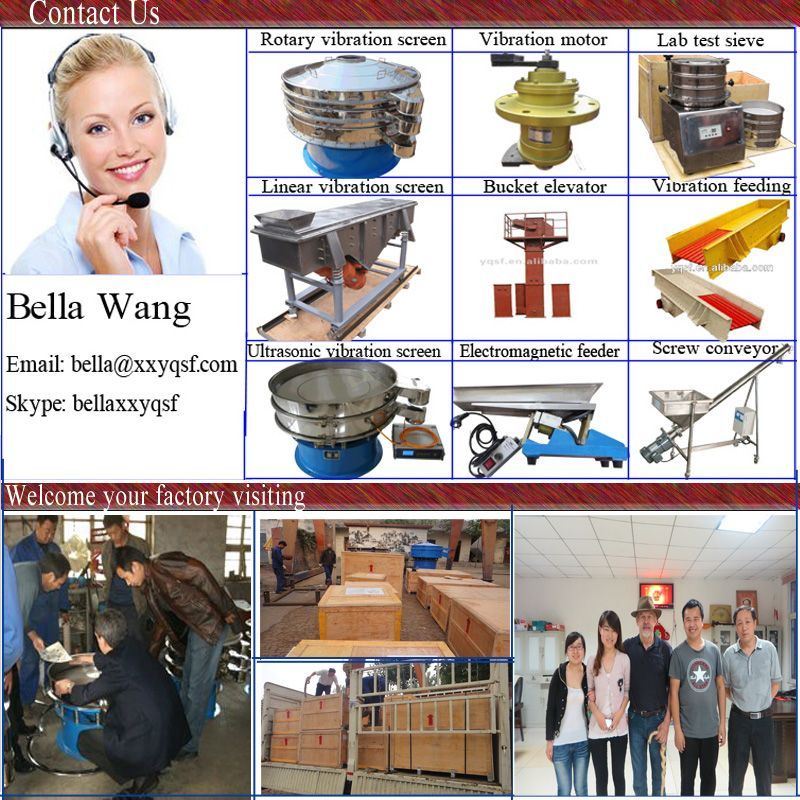 FAQPls kindly provide the following information for a suitable screw conveyor model: 

1. Your Usage? 

2. Your required capacity(t/h)? 

3. The Height (m) to ground or the inclination angle? 

4. The Length(m)? 

5. The machine material? 

(All stainless steel 304, or contact part stainless steel 304 or carbon steel )

6. The voltage? (220/240/380/415/450V are all available)

7. The FOB or CIF is needed and also the destination port? 

8. Your special requirements? 

Pls feel free to contact now......................................

 

Spiral Auger feeder horizontal screw conveyor system (LS160)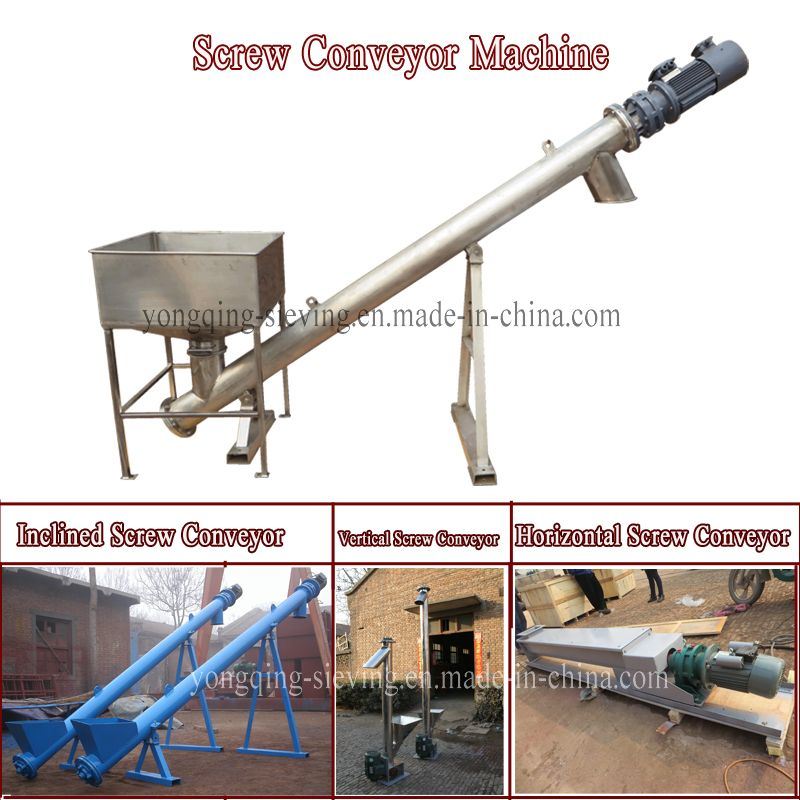 Introduction

  LS screw conveyor is the updated product of GX type screw conveyor. It is designed according to standard of JB/T679-95 screw conveyor. The machine features high reliability, long lifetime, good applicability, convenience to install and maintain. The temperature of materials can reach up to 100. the biggest dip angle can be up to 45°. The Screw Conveyor is a conveyor device, which utilizes the rotation of the helical axis in the U-groove to achieve the delivery of materials. 

  The materiel not only can be lifted, but also can be dried and cooled during the process of lifting. LS series vibrating spiral vertical conveyor machine can be designed to classify the granules as well as conveying, and deal with flammable and explosive materials according to customer's special request. 

Working principle

  Materials get into screw conveyor machine through feeding inlet. Subject to the reverse thrust of screw blade, the materials can rotate with shaft as for radial force of thrust and friction between blade and material. As a result of material itself gravity and friction between chute and materials, the materials do not rotate with spiral blade but move along the chute on the effect of axial thrust of blade radial thrust force. Materials move forward in spiral form, that is moving forward accompanied with tumbling motion in circumferential direction.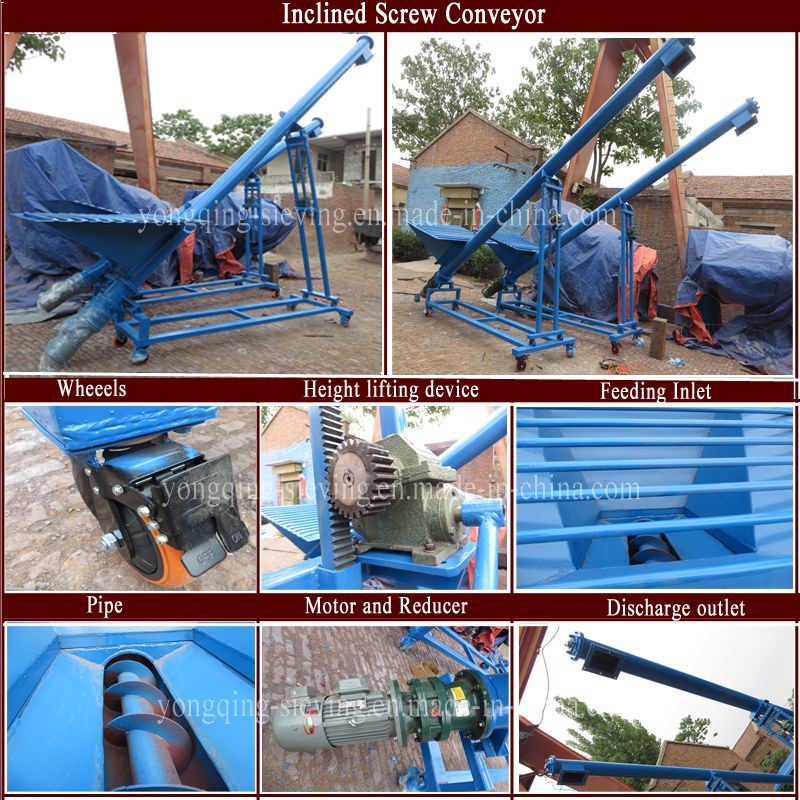 Application

  LS series screw vertical conveyor machine is applicable to convey materiel of powder, block and short fiber. It is widely used in food, chemical, rubber, plastic, medicine, metallurgy, building materiel, mining and other industries. 

Specifications Sheet

 
Model
Spiral Diameter(mm)
Pitch
(mm)
Spiral Rotational Speed(r/min)
Max Capacity
(kg)
Power
(Kw)
Max inclination
Angle(°C)
LS100
100
100
140
2.2




2.2-18.5




≤45
LS125
125
125
125
4.0
LS160
160
160
112
8
LS200
200
200
100
11
LS250
250
250
90
22
LS315
315
315
80
34
LS400
400
355
71
64
LS500
500
400
63
95
LS630
630
450
50
150
LS800
800
500
40
210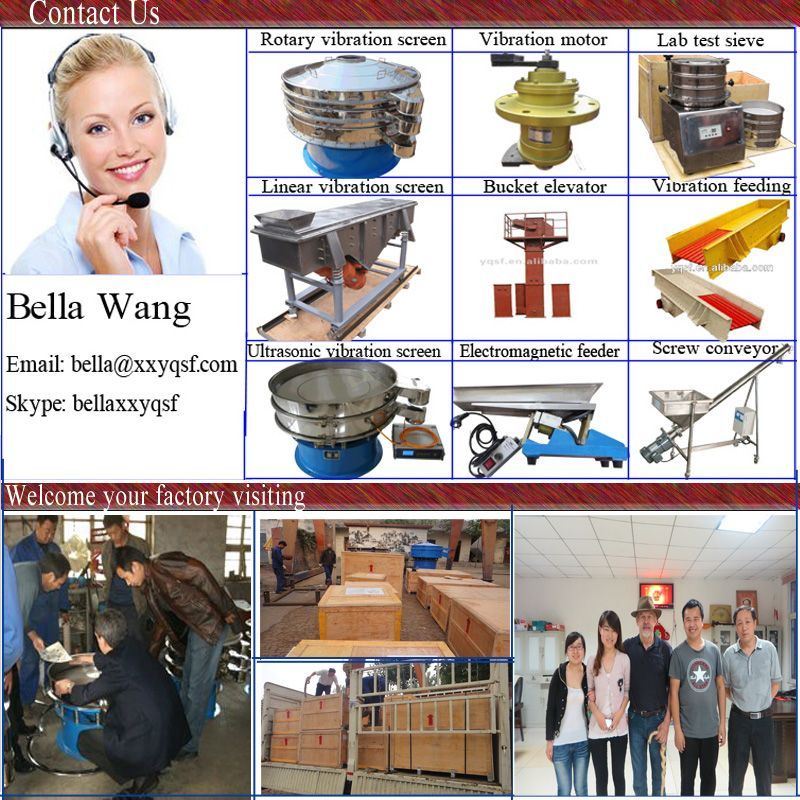 FAQPls kindly provide the following information for a suitable screw conveyor model: 

1. Your Usage? 

2. Your required capacity(t/h)? 

3. The Height (m) to ground or the inclination angle? 

4. The Length(m)? 

5. The machine material? 

(All stainless steel 304, or contact part stainless steel 304 or carbon steel )

6. The voltage? (220/240/380/415/450V are all available)

7. The FOB or CIF is needed and also the destination port? 

8. Your special requirements? 

Pls feel free to contact now......................................

 




Akodi makes a variety of customized Pallet Truck to suit our clients` needs. Many models include Scissor Lift Truck, best value low profile pallet truck, ultra low pallet jack, reliable stainless steel pallet jack, cost-effective extended pallet jacks, and better performance semi-electric pallet truck. They all help our clients in different applications.
Scale pallet truck, narrow pallet truck, short pallet truck, long pallet truck, wide pallet jack, low profile pallet jack, irregular size pallet truck
Design as per client`s request
Forged lever, high quality components and bearings: low rolling resistance, more flexible steering and excellent maneuverability
Patented waterproof oil pump: no leakage, durability that lasts



·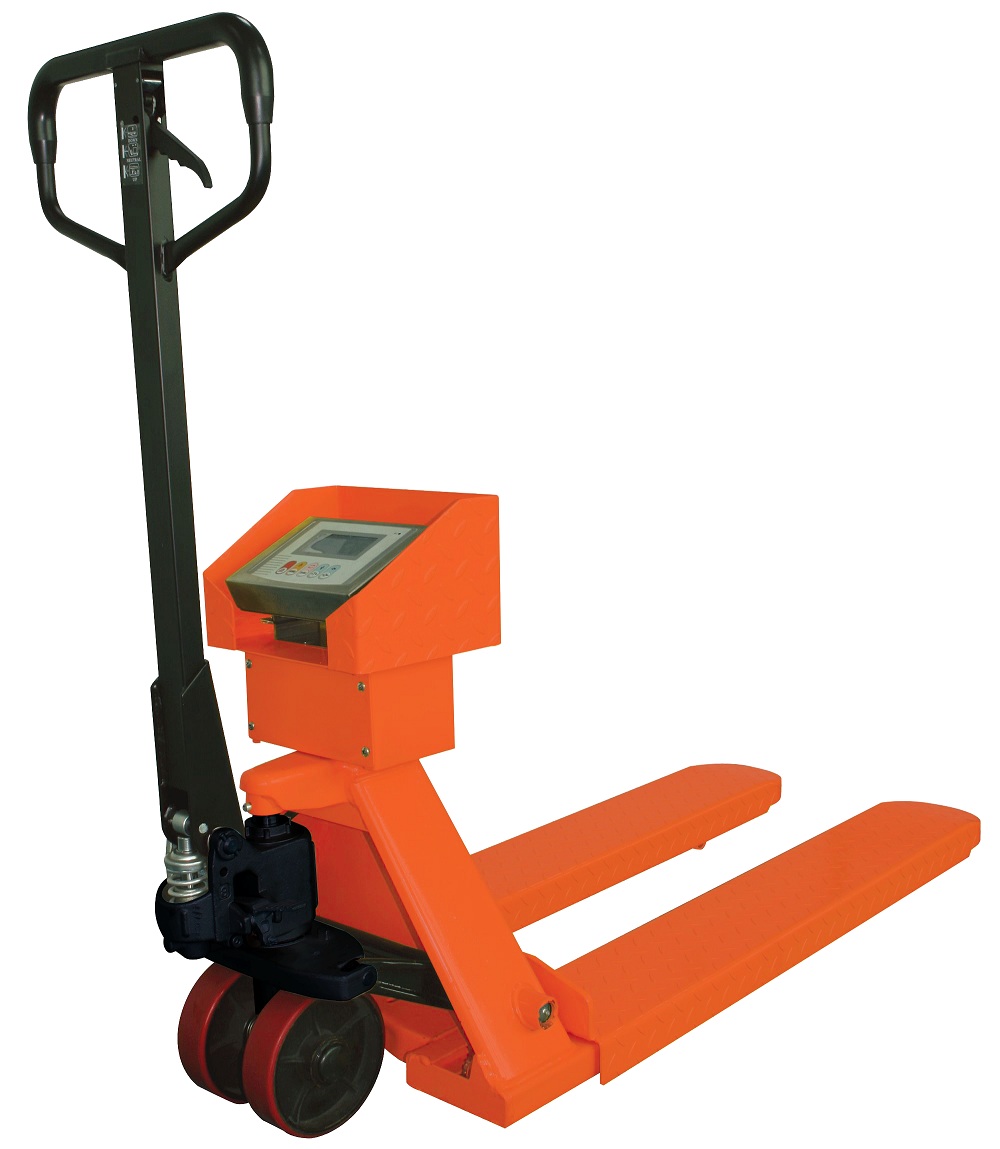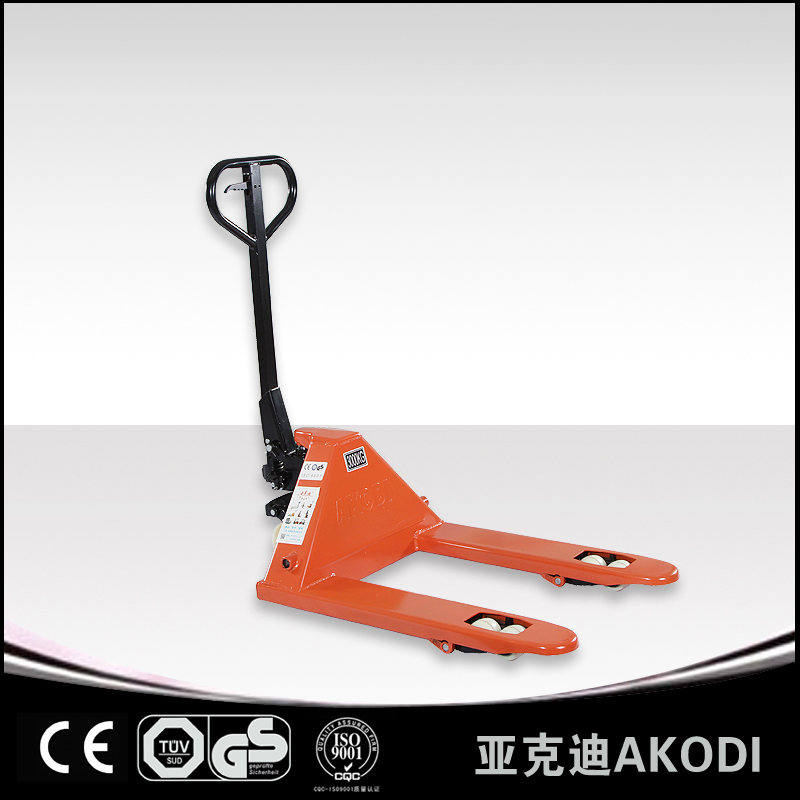 Custom Made Pallet Truck

Custom Made Pallet Truck,Scissor Lift Truck,Low Profile Pallet Truck,Stainless Steel Pallet Jack

Akodi Intelligent Robot Technology Co., LTD , https://www.akodiforklift.com