Zhejiang Province: Agricultural Machinery Insurance Promotion Work Smoothly
[China Agricultural Machinery Industry News]

Modern social accidents occur frequently, and automobile accidents can be handled by insurance companies to reduce losses. Is there any insurance for agricultural machinery accidents? Can I also find insurance company claims? The emergence of agricultural machinery insurance has worn an "insurance coat" for agricultural machinery that has been in the "streaking" state in the past.

It is understood that in recent years, with the implementation of the agricultural machinery purchase subsidy policy, the number of agricultural machinery and equipment in Zhejiang has increased significantly, and the newly added subsidized agricultural machinery and equipment in the past 10 years has reached 836,000 sets. However, due to the lack of agricultural machinery insurance, agricultural machinery damage and related personnel injuries are not guaranteed. To this end, in April this year, Zhejiang Agricultural Machinery Bureau and Anxin Rural Insurance Zhejiang Branch signed a strategic cooperation agreement on agricultural machinery insurance to promote agricultural machinery, facility greenhouses and their driving operator insurance business in the province.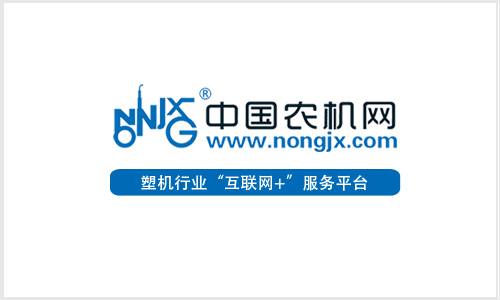 Zhejiang Province: Agricultural Insurance promote the work of wind in its sails


Yueqing: Actively insuring agricultural machinery comprehensive insurance

In order to do a good job in agricultural machinery insurance, Yueqing City issued a comprehensive subsidy policy for agricultural machinery insurance premiums, and Yueqing municipal finances gave 80% subsidies for premiums. The introduction of this policy of benefiting farmers was greatly promoted by the agricultural machinery terminal of Yueqing City, agricultural machinery crews of various townships and towns, and insurance companies. The farmers in Yueqing City responded strongly.

As of July 15th, a total of 227 comprehensive agricultural machinery and equipment were handled, including 2 pure farm tractors, 31 self-propelled rotary tillers, 25 combine harvesters, 63 rice transplanters and 106 dryers. The total premium is 119.05 million yuan (financial subsidy is 152.84 million yuan, farmers pay 38,821 yuan), and the total insurance amount is 140.495 million yuan.

Yuhuan: Investigate the intent of insurance for agricultural machinery

Yuhuan County Agricultural Machinery Management Station carried out investigations on the intention of participating in the operation of agricultural machinery such as dryers, rotary tillers and harvesters through field visits and telephone communication. Through the investigation, the staff found that the farmers in the county had a high enthusiasm for participating in the insurance. Everyone said that "insurance is to prevent accidents" and "to spend hundreds of dollars to buy peace, it is worthwhile". Some of the fund-raising owners have suggested that whether agricultural machinery insurance can be used as part of rice insurance, the government will bear part of the premium to reduce its own burden.

In this regard, the staff of the Agricultural Machinery Station recorded the appeals of the owner on the one hand, and said that they would actively reflect to the competent department of the higher authorities; on the other hand, they should do enough propaganda work, preach the benefits of agricultural machinery insurance, and encourage insurance, for the county's vast The farmer and the farmer are escorting.

Three doors: increased agricultural machinery insurance in the busy season

At the beginning of April this year, Sanmen County Agricultural and Forestry Bureau, through cooperation with Anxin Agricultural Insurance Co., Ltd. and other units, set up a comprehensive insurance contractor in the one-stop agricultural machinery service hall of the bureau, for cross-region harvesters, rice transplanters and dryers. Key agricultural machinery such as large tractors are insured.

It is understood that the comprehensive insurance object of agricultural machinery is the key mechanical farmer households in the county. The insurance projects include agricultural machinery loss insurance, driver's license operation and random auxiliary workers accidental injury insurance, third party liability insurance, etc., according to different agricultural machinery and equipment. The premiums and insurance amounts, ranging from 50,000 to 300,000 yuan, can be purchased by farmers.

According to reports, Sanmen County has more than 300 key agricultural machinery. With the arrival of the busy season, the number of farmers insured will increase.

Ryan: Comprehensive advancement of agricultural machinery comprehensive insurance

On January 26th, 2016, the Hunan-based staff of Ruian Shengyuan Cereals and Oils Professional Cooperatives accidentally turned into the river while driving large and medium-sized tractors, and forgot to forget the water. Because there is no insurance, Ruian Shengyuan Grain and Oil Professional Cooperative compensated more than 500,000. yuan. As a result, Ruian City has comprehensively entered the comprehensive insurance of agricultural machinery.

Ruian City cooperated closely with relevant departments. With the strong support of the financial department, the municipal government issued the document "Opinions of the Ruian Municipal People's Government on Effectively Grasping the Grain Production and Sales Work in 2016" and decided to tractor, combine harvester, rice transplanter and grain drying. The four types of dryers participate in the comprehensive insurance of agricultural machinery to give 60% of the premium subsidy, which means that the above four types of agricultural machinery and new machines can enjoy insurance subsidies. In order to ensure the implementation of this policy, a specific implementation plan was formulated on May 3, 2016. Over the years, the policy support for the purchase of agricultural machinery to enjoy 60% of insurance premium subsidies has been strong across the province.

Further policy support is needed to continue to promote the development of agricultural machinery insurance in the future.
  

As a market-oriented risk transfer mechanism, social mutual assistance mechanism and social management mechanism, agricultural machinery insurance has unique advantages in serving rural economic and social development. With the implementation of the central government's policy of supporting agriculture and benefiting farmers, the introduction of agricultural insurance into policy insurance has also increased year by year. For the implementation of agricultural machinery insurance, more policy support and publicity are needed to ensure the vital interests of farmers.

Agricultural machinery insurance from scratch, from more to more, from more to more popular, still needs a long way to go. In order to earnestly safeguard the vital interests of the peasants, ensure the safe production of agriculture, and accelerate the modernization of agriculture, we must unswervingly move forward.

Core Value Service Ends Yingkou Yuyuan Industrial Co.,Lit , https://www.made--in--china.com