Farmers' "ageing" problem may be improved
[China Agricultural Machinery Industry News]

In recent years, the rural "hollowing" and the "ageing" of farmers have become more prominent. Chen Xiaohua said that promoting rural residents to rural areas is an important way to solve these problems. Returning rural people can bring modern technology and business ideas to the countryside, and promote new forms of business and new models to further stimulate the rational flow of urban and rural factors.

According to statistics, in recent years, the number of migrant workers returning to their hometowns has reached 4.5 million, and there are about 1.3 million scientific and technical personnel living in cities and towns, graduates of middle and high schools, and other entrepreneurial innovations. At the press conference held by the State New Office on the 1st, Chen Xiaohua, Vice Minister of Agriculture, introduced the situation of entrepreneurial innovation and support policies for returning rural residents.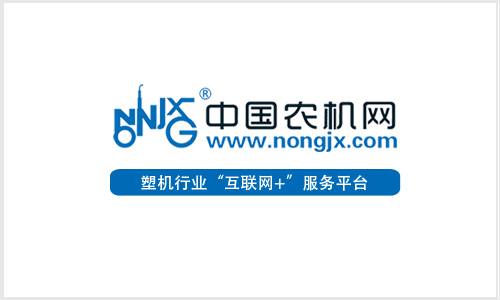 Farmers' "ageing" problem may be improved


Chen Xiaohua introduced that various localities and departments have adopted a series of measures to support rural returnees to rural entrepreneurship innovation, and the development momentum is very good, but in some places there are problems such as inadequate implementation of policies, difficulty in financing, difficulty in using land, difficulty in hiring talents, and difficulties in obtaining technology. Further measures need to be taken to resolve them.

For the "Opinions on Supporting the Entrepreneurship and Innovation of Rural Residents to Promote the Integration and Development of Rural One, Two, and Three Industries" issued by the State Council, Chen Xiaohua introduced that there are four main characteristics: First, the scope of support is further expanded. In the past, it mainly supported migrant workers, college students, retired soldiers and other personnel to return to their hometowns. This time, they expanded to support the willing and capable urban science and technology personnel, graduates of middle and high schools, and other places to innovate and start businesses. Second, support key areas and directions are more clear. We will focus on supporting the development of large-scale business and new models such as the development of large-scale farming, agricultural product processing, leisure agriculture and rural tourism, e-commerce, and various productive and life service industries, and support the establishment of new business entities through the leadership. Forming teams, industry alliances and establishing a joint-stock cooperative system will extend the agricultural industrial chain, enhance the agricultural value chain, and allow farmers to share the value-added benefits of the industry. Third, policy measures are more systematic. There are innovations and breakthroughs in market access, financial services, financial support, water use and land use, social security, and parks. Fourth, the implementation requirements are more clear.

TAIGOO is a professional manufacturer of centrifugal casting products, like Radiant Tube, Furnace Roll for CAL and CGL, Stabilizer rolls, Water cooled rolls, Seal rolls, Coated rolls for metallurgical industry, characteristic of heat resistance and wear resistance. The products have been supplied to SINOPEC, CNPC, CNOOC, SINOCHEM, local refineries, Baosteel, Shougang Steel, WISCO, other main steel and iron plants in China and overseas market, enjoying wide good reputation worldwide.

Centrifugal Casting Tube,Centrifugal Casting Reformer Tube, Ethylene Cracking Tube, Furnace Roller, Radiant Tube, Catalyst tube, Casting Tray

Jiangsu Taigoo New Material Co. Ltd. , https://www.spun-castings.com