Technology brand empowerment terminal Linglong tires achieve high quality growth in the first three quarters
The three quarterly reports disclosed by Linglong Tire show that since 2019, under the unfavorable background of the complicated international environment, the continuous decline of the global economy, the slowdown of domestic macroeconomic growth and the unprecedented risks and challenges of the tire industry,

Linglong tires have

carefully grasped the new and old countries. The kinetic energy conversion, the supply-side structural reform of the whole industry chain, and the comprehensive strategic deployment of high-quality development, the company achieved dazzling achievements in the first three quarters in terms of operating income, profit growth, and breakthrough in production and sales.

Adhere to independent innovation and build an international national brand

Since its inception, Linglong Tire has consistently adhered to independent innovation, independent development and independent brands. The company is based on the national enterprise technology center, based on the Beijing R&D center and the North American R&D center. It has set up research branches in Yantai, Shanghai and Germany, forming an open-ended "Trinity" based in Shandong, covering the whole country and looking globally. R&D innovation system. It has a nationally recognized enterprise technology center, a national accredited laboratory, a national technology innovation demonstration enterprise, a Shandong key laboratory, a Shandong industrial design center, a postdoctoral workstation, an academician workstation, a Harbin Institute of Technology-Linglong Tire Research Center, and a "dandelion rubber industry". The Strategic Alliance for Technology Innovation has built the leading research and innovation platform for the first noise laboratory and low rolling resistance laboratory in the industry.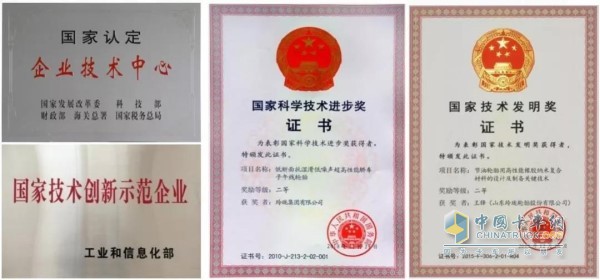 Linglong tire won 2 national science and technology awards

Linglong Tire Noise Laboratory At the same time, the company continues to innovate technology research and development through close cooperation with universities, research institutes and enterprises. In the first three quarters of 2019, the company successively cooperated with Qingdao University of Science and Technology, Jilin University, Changan Automobile Engineering Research Institute, Geely Automobile Research Institute (Ningbo) Co., Ltd., CITIC Daika Co., Ltd. Tianzhu (Ningbo) Non-inflatable Tire Technology Co., Ltd. Or the company has signed and completed the "Green tire environmental protection control and new process research and development", "Tire model high-precision application collaborative innovation", "Product Development Technology Agreement", "Parts Technical Standard Agreement" "Linglong Tire, CITIC Daika and 85 new technology development contracts and agreements including the cooperation agreement of Tianzhu (Ningbo) Non-inflatable Tire Technology Co., Ltd.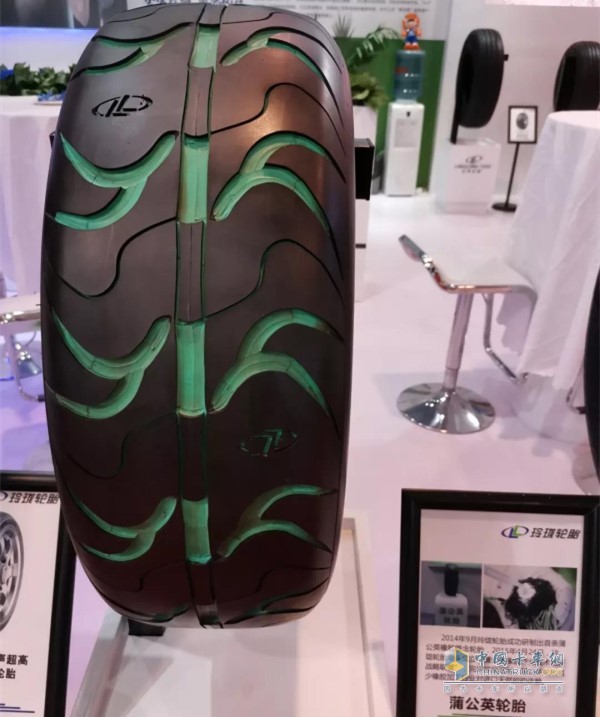 Dandelion rubber tire independently developed by Linglong tire

The company has a sound R & D system and strong new product development capabilities, independent innovation, and constantly develop products that closely meet market demand, and aim at the forefront of tire technology, to make technology and product reserves for future market demand. In the first three quarters of 2019, 1156 new product developments were completed, including 906 semi-steel retail products, 93 supporting products, and 157 all-steel products. Now successfully developed graphene reinforcing tread tires, 3D printing ultra-low heat and high anti-cutting polyurethane tires, racing tires, run-flat tires, winter run-flat tires, low-odor tires, dandelion rubber concept tires, etc. And participate in the basic research of the design and manufacture of advanced composite materials and structures for large aircraft radial tires. Successfully supporting the 70th anniversary of the National Day, the red flag review vehicle, accompanying car, 21 courtesy cars and 56 floats, once again showed the world a new era of "Made in China", the technology has applied for 8 patents, authorized 4 1, one declaration of technological innovation results. Up to now, the company has authorized nearly 600 patents, and the number of patents holds the forefront of domestic tire companies.

Technology brand empowerment terminal urges the company to produce and sell

Under the influence of the slowdown of domestic economic growth, China's auto industry generally performed weakly. In the first three quarters of 2019, the production and sales of automobiles were 18.149 million and 18.371 million, respectively. The production and sales decreased by 11.4% and 10.3% respectively over the same period of the previous year. Continued the decline last year. In the case of a severe situation in the downstream automobile market, the company continues to improve quality and efficiency, and move forward. In the first three quarters of 2019, the company sold a total of 42.285 million tires, an increase of 8.74%. In the first three quarters, the operating income was 12.509 billion yuan, a year-on-year increase of 13.26%.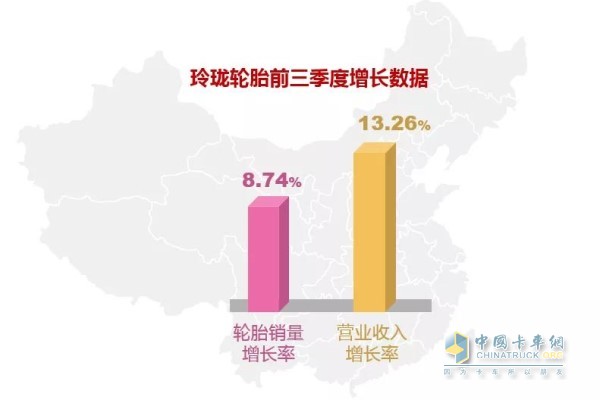 The first three quarters of the exquisite tire growth data

The company's tire sales continued to record high, which is inseparable from the company's dual strength in the supporting and retail markets. In the retail market, good results have been achieved through deep cultivation of subdivided products, development of blank areas, and sinking of channels. Domestic retail sales have achieved balanced growth, and overseas retail sales have achieved sales growth of more than 10% in North America, Middle East, Central Asia, Central and South America. In the supporting market, the company improved its product range, upgraded product performance, optimized product structure, continuously improved product quality and increased product share. In the first three quarters, the main spare tires of the joint venture brands such as Volkswagen, Ford and Renault Nissan directly boosted the company's sales growth, and overseas supporting sales achieved an increase of more than 100%. In addition, the company successfully matched FAW-Volkswagen Jetta main tires, Changan Ford Fu Ruisi two main tires, Renault electric vehicle main tires, Geely multiple models and FAW Hongqi L5 Guobin civilian version of the gas-deficient tires in the first three quarters.

From January to September of 2019, in the global auto industry maintaining double-digit negative growth, the tire industry's domestic sales and foreign trade situation is grim, Linglong tires adhere to the strategic force as the core, the innovation, brand power, product chain, Promote the coordinated development of supply chain, brand chain, product chain, value chain and service chain. In the first three quarters, the "net profit growth rate> business revenue growth rate> sales growth rate" has greatly promoted the high quality and high quality of listed companies. The level continues to develop healthy and benign.

Reading volume: Source: Delicate tire of: Le Feng

Jiantong Hardware is also focused on manufacturing various sheet metal enclosures. Material scope include copper, Iron, Aluminum, Stainless steel and Spring steel with various of function and thickness. Surface treatment we are capable to process contains electro plating, powder coating ,painting,electrophoresis, sand spraying, brushing, anodizing, polishing, passivation, silk screen, laser cutting....etc. Final products are electrical metal steel cabinet, metal case, electric enclosure, Junction box, storage box, switch box, sheet metal housing, metal case.

In order to fully meet internal market and customers requirements,we control quality from source beginning,like product design, technical support, supplier election, etc. All materials are of RoHS & Reach compliant. Meanwhile, we brought in advanced testing equipment such as 2D tester, projector, Salty Spray Tester, coating thickness tester, sclerometer and so on, which can enhance testing and quality controlling ability in further.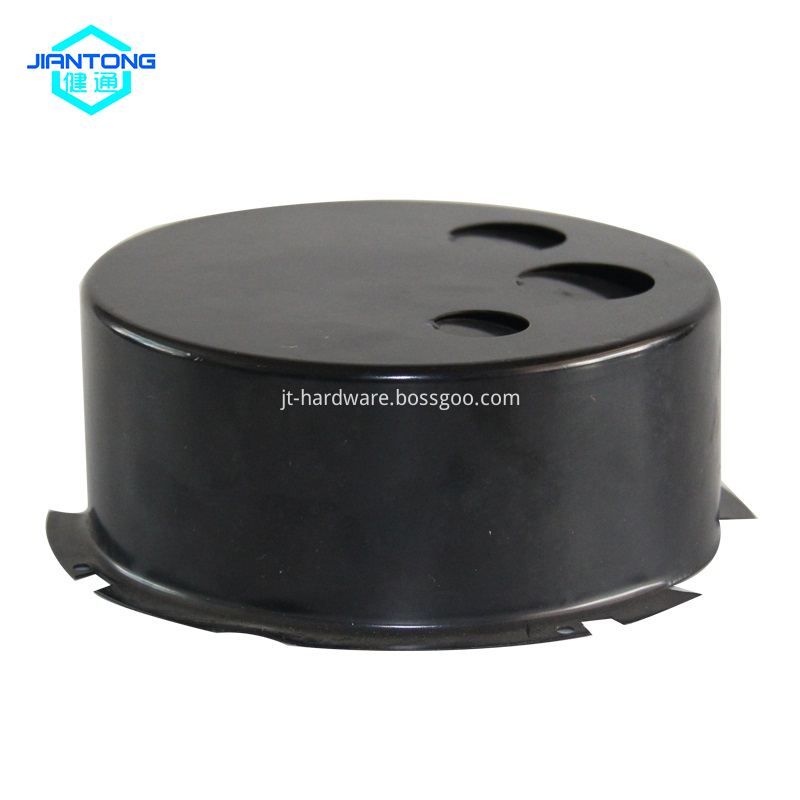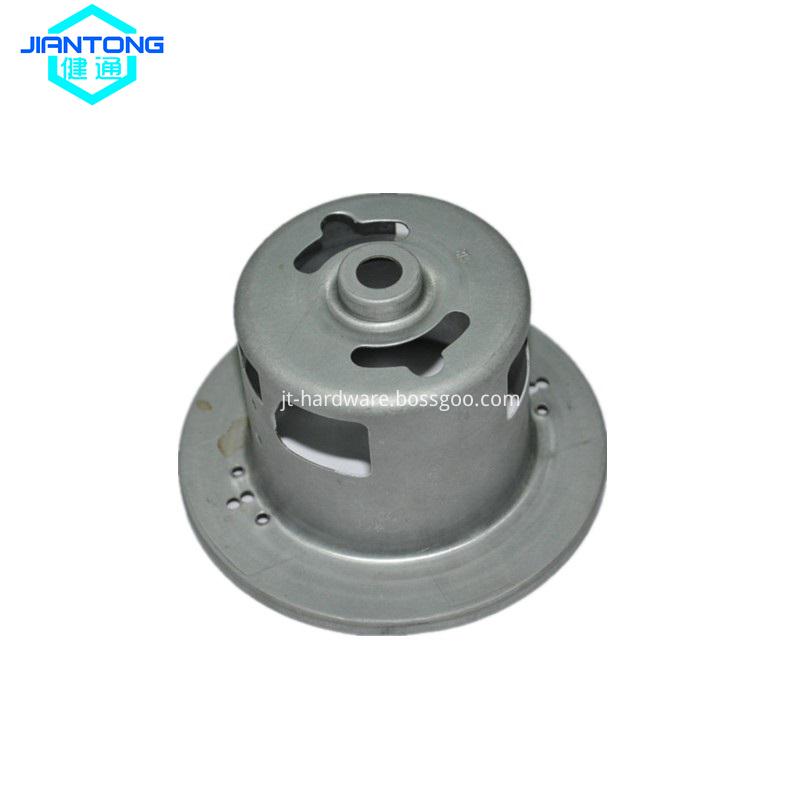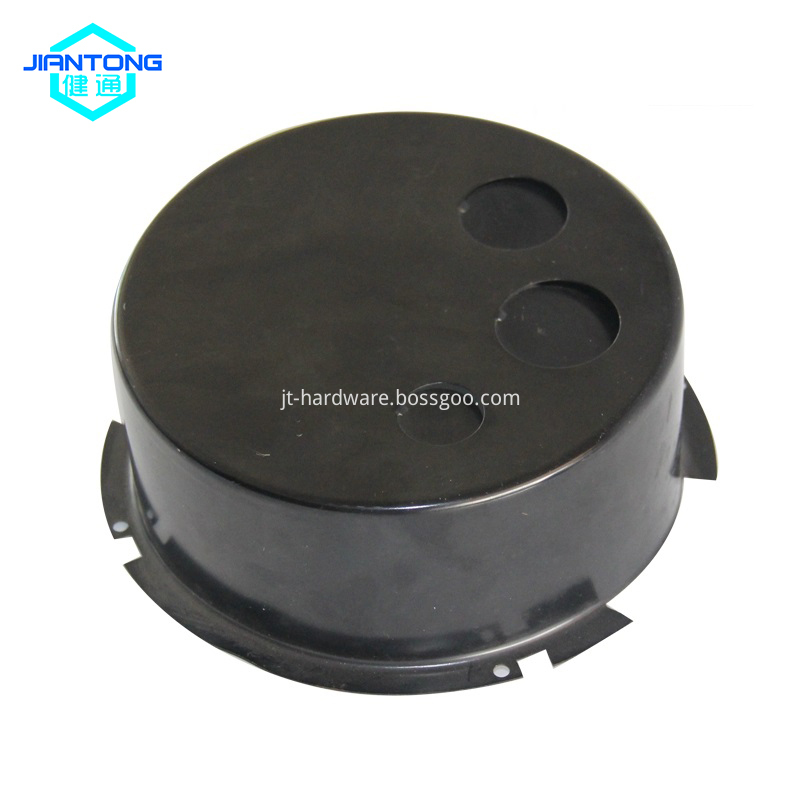 Sheet Metal Enclosure,Metal Enclosure,Stainless Steel Enclosure,Metal Enclosure Box

Nanpi Jian Tong Hardware Manufacturing Co., Ltd. , https://www.jiantongstamping.com