Yuchai Machinery Debuts at the 15th China-ASEAN International Fair
Recently, the 15th China-ASEAN Expo (hereinafter referred to as the East Expo), which was the theme of "Building the 21st Century Maritime Silk Road and Building the China-ASEAN Innovation Community", was grandly opened in Nanning. As a company that has been deeply involved in the ASEAN market for many years, Yuchai Group has participated in the East Expo for the fifteenth time. This year, it has brought exhibits mainly targeting Vietnam, Myanmar, Thailand, Indonesia, Malaysia and other Southeast Asian markets, covering diesel engines and new ones. Energy hybrids, as well as engine components such as filters.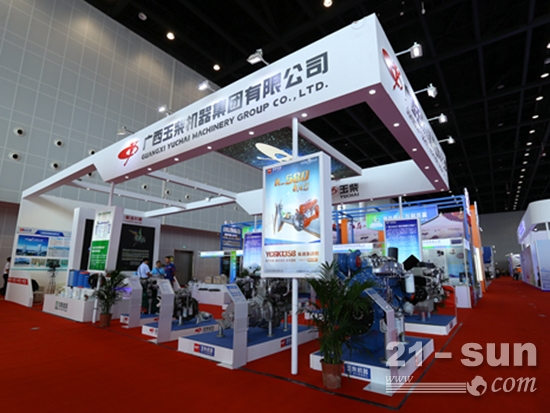 Yuchai booth on the East Expo


Entering the Yuchai Pavilion, the first thing that comes to mind is the YC6K13-60 series diesel engine and YC6TD1000-D30F power generation brought by Yuchai. YC6K13-60 integrates the latest global technological achievements, with a comprehensive international lead, with a maximum power of 580 hp, and is suitable for efficient logistics tractors and heavy industry. YC6TD1000-D30F power generation adapter 400~650kW generator set, beautiful appearance, high power, good transient response performance, strong loading capacity, obvious advantages in similar products.

Followed by the YC4Y20 series passenger car diesel engine. YC4Y20 has the advantages of strong power, excellent fuel consumption, excellent NVH performance, etc. The emission level reaches Euro V and above, and is suitable for cars, SUVs, MPVs, light passengers and other vehicles. The steal rate of the YCHPS medium-sized hybrid hybrid powertrain is not too much. It is suitable for 7~10m passenger cars, and the system fuel saving rate is as high as 40%. Yuchai integrated power generation system (IE-Power) can be used in a variety of configurations of hybrid systems, the motor and engine are highly integrated, more than 10% fuel saving compared to independent generators, can be applied to passenger cars, tractors , special vehicles and other fields.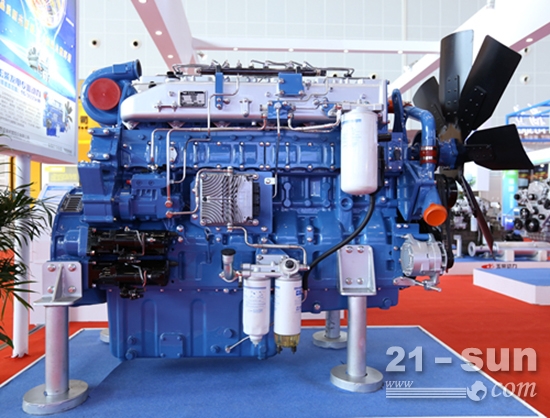 Yuchai new series engine


The power of the bright green YCD4J23H8-75 generator exhibited by Yuchai Power is also very attractive. Its emission level is up to T3 standard, and its fuel consumption is low. It is suitable for generator sets below 50kW.

On the left side of the booth is the "small fresh" filter product brought by Huayuan Company, with long-lasting oil filter YJX-6395, gas low-pressure filter YRQ-0013, and all-plastic air filter assembly. YKQ2538U6, etc., a wide variety, to meet the needs of different customers. Among them, the long-lasting oil filter YJX-6395 not only has high filtration efficiency, but also has a service life of 60,000 kilometers. It can meet the individual needs of long-mile maintenance of 6-cylinder diesel engines, and can effectively save comprehensive maintenance costs for users.

On the right side of the booth is the spare parts brought by Yuchai Monopoly. Each box of the spare parts has a color security code, so that customers who purchase genuine Yuchai parts can check the authenticity by scanning the code.

During the period, the general manager and managing director of the German UST company, Olaf Kaiserwitt, came to the Yuchai exhibition hall to watch the exhibits, and praised Yuchai's exquisite appearance, compact structure and streamlined design.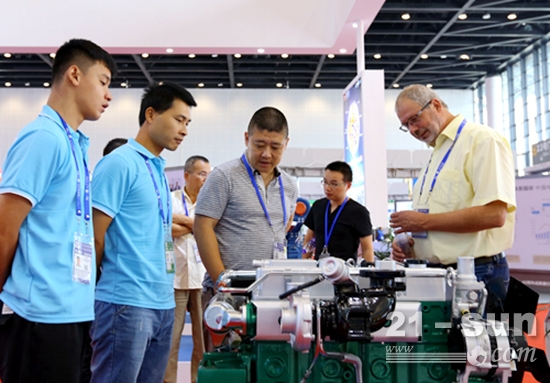 Olaf Kaiserwitt, General Manager and Managing Director of UST, Germany, came to the Yuchai Pavilion to watch the exhibits.


In recent years, with the deepening exchanges between China and ASEAN and the continuous deepening of the "21st Century Maritime Silk Road", the ASEAN market has become one of Yuchai's most important overseas markets. In 2004, the total export volume of Yuchai engines in the ASEAN market was only 400 units. By 2017, the engine export scale of Yuchai in the ASEAN market has grown to over 30,000 units per year.

The current East Expo will last for 4 days. The people and traffic in the vicinity of the exhibition are huge. The bus is the preferred choice for travellers from outside the metro and Nanning citizens. This year, Yuchai Machinery will continue to provide bus service guarantee services for the East Expo, ensuring that vehicles will operate normally during the East Expo and ensure smooth travel. It is reported that about 90% of the buses in Nanning are equipped with Yuchai engines. As early as 1 month ago, Yuchai has arranged service stations to all bus teams to understand the operation of the vehicles and conduct troubleshooting. The Guangxi Office is based on ASEAN priorities. According to the characteristics of the line operation, four emergency teams from the two service stations were arranged as the on-site support services for the special security unit. (This article is from Yuchai)

Related News: Yuchai East Expo Engine

End Loader,0.6 Ton Mini Wheel Loader,0.6 Ton Small Wheel Loader,High Quality 0.6 Tons Wheel Loader

MASCOT ENTERPRISE LTD , https://www.green-mascot.com